Britney Spears' Grocery Lists Are Actually Quite Relatable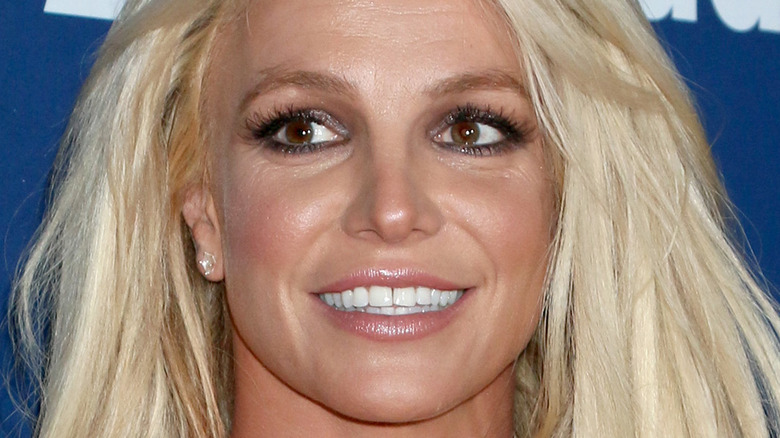 Kathy Hutchins/Shutterstock
As a singer, dancer, actress, talent judge, and even former restauranteur, Britney Spears has had a long and dazzling, but often controversial and complicated, career. In 2021, the pop star celebrated the end of her grueling 13-year conservatorship with her first-ever glass of champagne. A judge decided to stop the conservatorship that gave her father, Jamie Spears, and his team, full control over Spears' finances and personal life (per Vox). "I felt like I was on cloud 9 the whole time," Spears wrote in an Instagram caption after a festive dinner to commemorate her new-found freedom.
In the past, Spears has attempted to make forays into the food world. In 2002, she launched Manhattan restaurant Nyla — an abbreviation of New York and Louisiana, her home state — with business partner Bobby Ochs. Located in the Dylan Hotel, it served Cajun-inspired food, until it switched to regional American dishes with an Italian spin (via MTV). Nyla ultimately flopped, swept up in a tornado of debts, management problems, and health-code violations. Spears wasn't put off the restaurant world though, and a little more than a decade later, bought part ownership of Las Vegas restaurant Meatball Spot.
Then in 2021, Spears revealed she had found a new passion for cooking when she discovered chef and author Jake Cohen's avocado toast (via Instagram). Spears seems drawn to the culinary world, so perhaps there's something we can learn from her leaked grocery lists.
Spears loves life's simple pleasures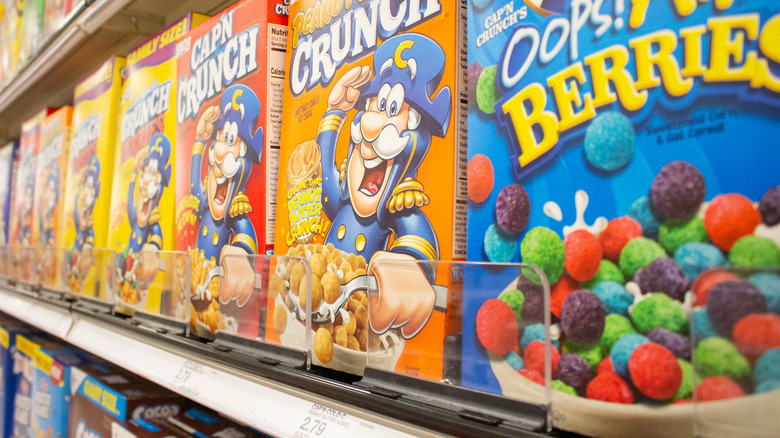 The Image Party/Shutterstock
You might think grocery lists are mundane, or you might think they lay bare our true desires and the fascinating details of our everyday lives. Author Sylvia Plath penned shopping lists and recipes for tomato soup cake in between musings on gender and domesticity (per Literary Hub). Michelangelo, the 15th and 16th-century Italian High Renaissance sculptor, painter, architect, poet, and engineer illustrated his own grocery lists. Even a Babylonian shopping list found inscribed in cuneiform (an ancient system of writing) shows that humans have been finding creative ways to sustain themselves for several thousand years (via Open Culture).
Spears may not be going out to purchase animal blood — a favorite Babylonian stew thickener — from her local grocery store, but she sure is a fan of classic, all-American staples like "spegettios," "baby pizzas," and "cinamin rolls" (via Vice). Never mind Spears' poor spelling. Maybe we can still learn something about living a day in this celebrity's life. From the handwritten shopping lists leaked in 2015, we can see Spears really loves sweet drinks and sugary cereals, reminding herself to buy "Capns" (Cap'n Crunch) as well as "cinamin toast crunch," Sprite, Dr. Pepper, and Red Bull. On the savory side of things, she's apparently very into soft pretzels, eggs, bacon, and ham. There's absolutely no judgment here. We've all had those days where all we want to eat is cereal and deli cuts, washed down with three different types of soda.