Noel Fielding Wasn't At The GBBO Final Because He Was Ill, According To Matt Lucas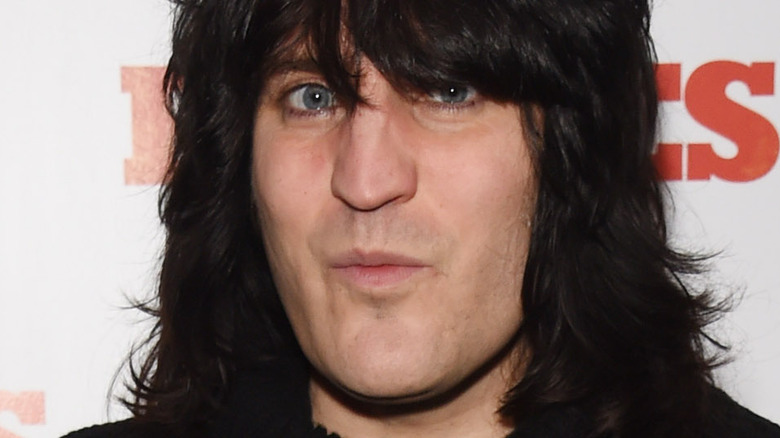 David M. Benett/Getty Images
Another year, and another season of "The Great British Bake Off" is behind us. Fans of the wholesome show, known as "The Great British Baking Show" in the US, have patiently waited for the finale of Season 13, and now that it's over, all that's left to do is to wait for the next season. This season's finalists were bakers Abdul, Sandro, and Syabira, who was announced as the season's winner, per Twitter. During the course of Season 13, the 32-year-old Syabira often put Malaysian twists on classic dishes, and her innovative and tasty creations brought her all the way to the top (via Radio Times). 
Season 13 of GBBO brought back old and familiar faces, judges Paul Hollywood and Prue Leith, and hosts Matt Lucas and Noel Fielding, who often alleviate the pressure with their witty comments and jokes. And although the show and its co-hosts have been under fire for its Mexican Week episode, Lucas and Fielding still have many fans who were left wondering why Fielding wasn't at the GBBO final.
Noel Fielding showed up on the second day of the competition
The Economic Times reports that fans were concerned with Noel Fielding missing at the start of the finale of Season 13. And how could they not be worried? Fielding is not that easy to forget, and his unique sense of humor surely keeps many of us glued to the screen, just like it did when he worked on hit comedy shows such as "The Mighty Boosh" and "IT Crowd" (via The Famous People).  According to Matt Lucas, Fielding's co-host, it seems that Fielding was missing "on the first day of the final because he was feeling under the weather." All is well that ends well, and Fielding could be seen on the set on the second day of the competition. 
However, there were some disappointed fans on Twitter, and one of them wrote, "Omg, where's Noel...He makes the show." Another Twitter user expressed concern by commenting "... lovely Noel was sick and they made him come back to work." On the other hand, a Twitter user commented, "Was enjoying it without him!" Well, love him or hate him, it seems like Fielding is good and well now, and Syabira is receiving words of praise and love all over social media, so we can say that another season of GBBO has successfully finished, but with a few hiccups along the way.