Expert Beverage Director Weighs In On The Best Cheap Fancy Drink To Order At A Bar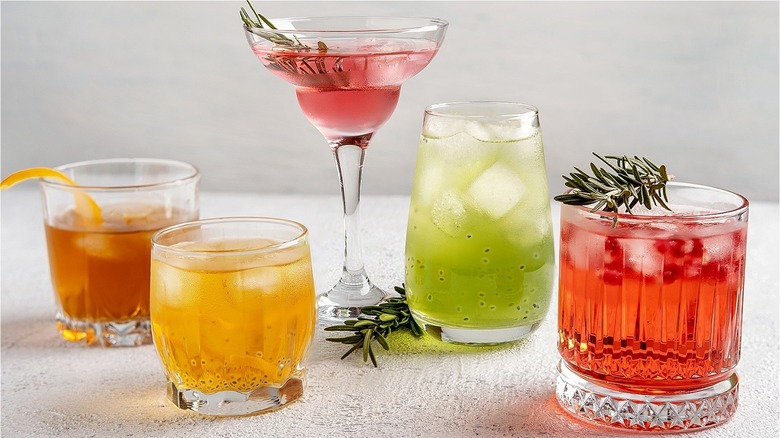 Svetlana Khutornaia/Shutterstock
Along with the holiday season come the parties — after all, tis' the season to celebrate. If you're like many people, you're watching your budget, but you still want to enjoy the festivities. When you learn a few mixology fundamentals, you can enjoy a fancy drink without breaking the bank.
Treaser Brumskine, Beverage Director of The James Room in Atlanta, GA, gave us a few exclusive tips to order a drink that tastes upscale but keeps the price down. He said, "I find the best alcohol and mixers pairings are those that bring out the subtle notes you find in alcohol spirits."
For example, Brumskine suggested mixers with citrus and floral notes pair well with most tequilas or agave spirits and would use "citrus liqueur or juice that will pull those notes forward and blend perfectly with the spirit to create a well-balanced cocktail." This is why a classic Margarita rarely disappoints, especially if your bartender uses real lime juice. "The margarita is always a good go-to because you can be very creative with making your own syrups to create something that is very unique to you and your palette."
When ordering a drink at the bar, Brumskine recommended another elegant classic drink that looks and tastes more expensive than it usually is.
A classic gin and tonic is the best bet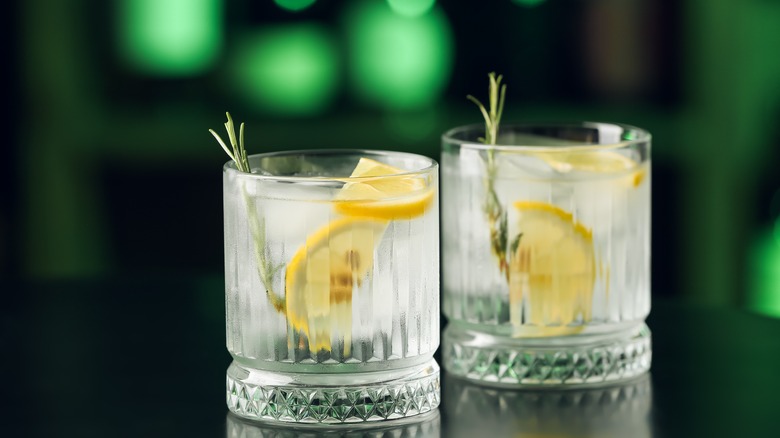 Pixel-Shot/Shutterstock
Beverage Director Treaser Brumskine suggested the classic gin and tonic for maximum flavor without the hefty price tag. "The gin and tonic doesn't cost much to make, but you can fancy it up with different garnishes," he explained. Think of it as the little black dresses of mixed drinks. The simple classic version is always elegant, but you can dress it up or down. If a gin and tonic isn't your jam, try one of these other cheap mixed drinks.
If you are hosting a holiday party, Brumeskine has suggestions for fancy drinks to serve without breaking the bank. "Fresh ingredients are always the best choice to keep costs low and get the best taste from a cocktail," he said. When creating drinks at home, he recommends that you consider using freshly squeezed juices and making your own syrups rather than using store-bought juices and syrups. In addition to the drinks that Brumskine suggested, you can also save money while celebrating with a delicious mocktail.
When asked about his personal favorite holiday beverages, Brumskine answered, "My favorite holiday cocktails are coquitos and hot buttered rum. These two cocktails always put me in the holiday spirit and are just plain delicious."