TikTok Is Freaking Out Over This Starbucks' 'Christmas Drink'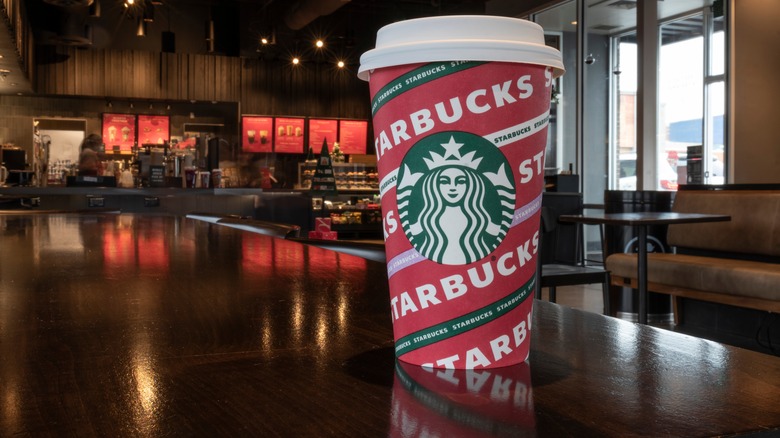 Jonathan Weiss/Shutterstock
Starbucks is notorious for its coffee, no doubt, but if you want to talk fan favorites, the holiday drink and cup collections are amongst its biggest hits. Over the years, Starbucks' Irish Cream Cold Brew has elicited mass excitement from fans of the creamy beverage, and its ever-growing holiday menu, which last year included items like Iced Sugar Cookie Almondmilk Lattes and a Caramel Brulee latte, is so eagerly anticipated each year that the menu tends to get leaked on social media sites like Instagram ahead of the announcement.
But it's not just the on-the-menu items at Starbucks that stir up excitement for fans (pun intended). Some off-the-menu TikTok drink hacks have been making the rounds since the app picked up speed at the start of the pandemic, like one deemed "TikTok's favorite Starbucks drink" by Odyssey. And while all of these drinks seem to garner admiration and excitement for the way they taste, there is one is getting attention for a whole new reason.
The Starbucks drink with no name and a ton of flavor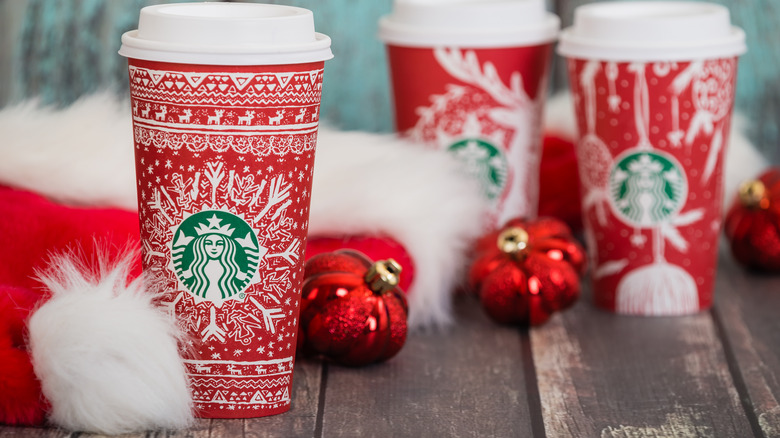 Leena Robinson/Shutterstock
One TikToker dubbed @cozybarista recently posted a video from her job behind the counter at Starbucks making a drink that she does not provide a name for but swears followers "need to try this." The video, playing Christmas music in the background, walks through the Starbucks holiday recipe, which includes a peppermint cold foam on top with a note at the end that the best way to order it is "brown sugar shaken espresso with peppermint cold foam."
With over 415,000 smashed hearts and a whopping 7,239 current shares, it's safe to say this beverage has gone viral. A select few mimicked the OP's excitement with a "YESSS" or some form of awe and inquiry about the peppermint foam. And many begged for more details on how to order this drink. 
However, many others had some serious qualms with how the drink was assembled. As one follower commented, "The order you did the syrup and shots hurts my barista trainer soul," and another noted "You usually put the syrup straight into the shaker, then ice and cinnamon and shots. Then shake." 
Whether you're freaking out by how the drink is made or you're excited to get your hands on one, one thing that can be agreed upon is this video provokes a coffee craving.