The Tragic Story Of 'Rock 'N' Roll Chef' Kerry Simon's 2015 Death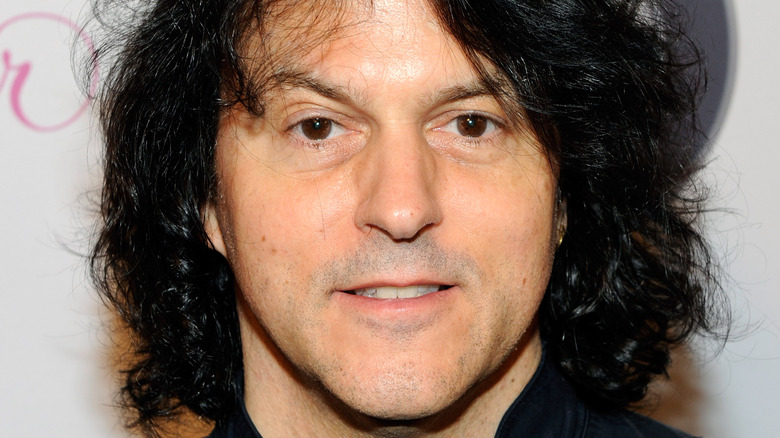 Ethan Miller/Getty Images
One could say it's a dream come true to cook meals for rock stars. Kerry Simon achieved this dream. Fittingly nicknamed the "Rock 'n' Roll Chef," Simon was a mega-talented culinary artist who had the pleasure of feeding music legends such as Cheap Trick's Rick Nielsen, Alice Cooper, and Todd Rundgren, as well as members of the Rolling Stones and Led Zeppelin, while on tour, per Chicago Sun Times.
Chef Simon was born in 1955 and grew up in the Chicago suburb of Evanston, where he was high school classmates and coworkers at the local Little Caesars with future actor Bill Murray, according to Great Chefs. The two would rekindle their friendship when Murray was a guest at a restaurant where Simon was stationed in the '90s. As a teenager, Simon became infatuated with cooking while also pursuing his musical interests. Eventually, he made his way into the fine dining sphere, opening numerous well-known restaurants in New York City, Palm Springs, Las Vegas, and other cities, as the Las Vegas Review-Journal reported.
Kerry Simon passed away in September 2015 from MSA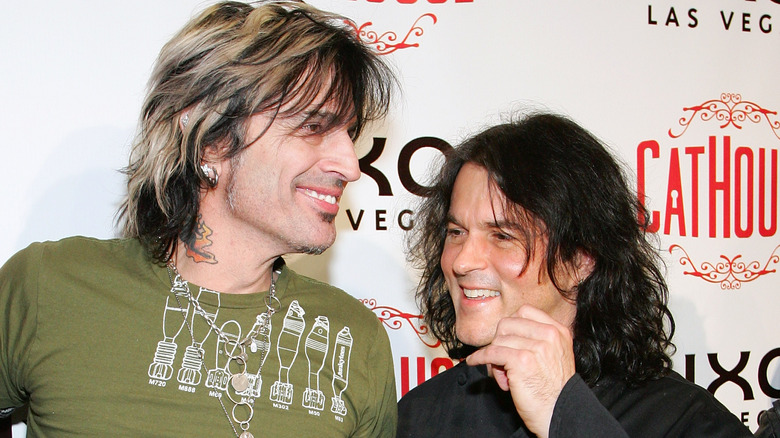 Ethan Miller/Getty Images
Kerry Simon was diagnosed with multiple system atrophy (MSA), a rare, progressive neurodegenerative disorder, in 2015, per The Hollywood Reporter. Sadly, after battling the disease for two years, Simon died at the age of 60 on September 11, 2015, at Nathan Adelson Hospice in Las Vegas. Similarly to Parkinson's Disease, MSA affects the body's involuntary functions, according to the Mayo Clinic. Common symptoms include tremors, muscle stiffness, poor balance, and bradykinesia, a term for slow speed and sluggish movements.
Chef Simon is remembered for creating menus filled to the brim with indulgent comfort foods like banana bread, meatloaf, and macaroni and cheese. He even had a sweet tooth for cotton candy, the centerpiece of his famous "Junk Food Platter" at the Simon Restaurant & Lounge at Palms Place Hotel and Spa, according to Vegas News.
"You're never prepared for something like this," Elizabeth Blau, the beloved restaurateur's longtime business partner, told CNN. "We're devastated that we lost such an amazing and kind man, but know he is in a better place. Our focus now is to continue this fight against MSA in Kerry's honor." His obituary, which was written by journalist Robin Leach, described him as "one of the kindest human beings in the world."