Happy Hour Expert Joel McHale's Tips For Holiday Food And Cocktail Pairings - Exclusive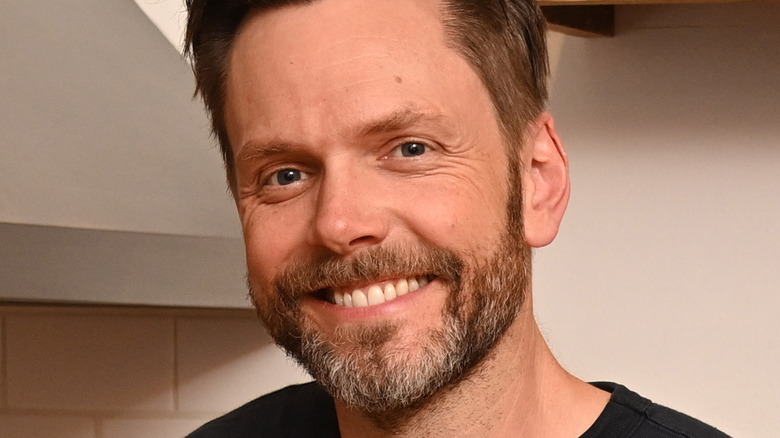 Bryan Bedder/Getty Images
It's no secret that the holidays are about much more than just the food that graces the dinner table. This is a time of year for celebrating, taking a load off, and enjoying the company of loved ones. That means, for many of us, it's a season of drinking — from festive cocktails to champagne toasts, and not to mention a whole lot of wine.
Arguably no one understands that better than Joel McHale. The actor, comedian, and TV host is also the Chief Happy Hour Officer for the premium beverage brand Q Mixers, and therefore knows a thing or two about celebrating with a good drink in hand. Mashed caught up with McHale recently to check in on his latest projects and hear all about his plans for the holidays. During the exclusive interview, he laid out his best tips for staying merry and bright throughout the season with festive food and cocktail pairings, and he shared the drinks he'll be pouring for himself.
For holiday cocktails, don't overdo it on the sugar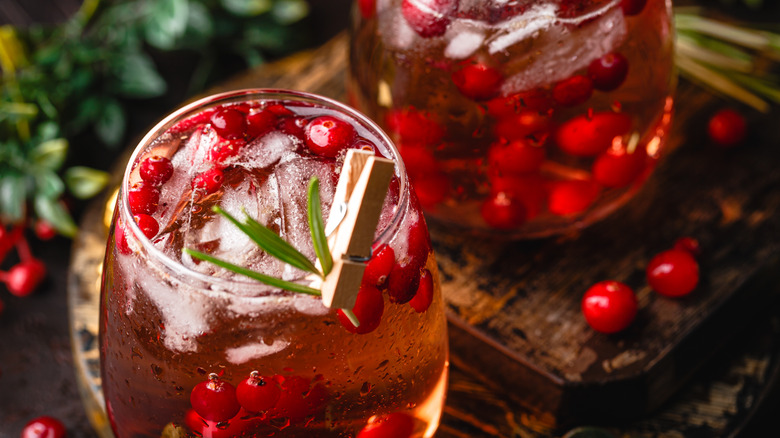 Irrin0215/Getty Images
No matter what and how you celebrate as another year comes to a close, there's one thing that tends to be true for us all: The holiday season is a sweet one. And not just because loved ones are coming together and Santa Claus may be paying a visit. 'Tis the season of desserts, and lots of them. From pies to cookies to hot cocoa and more, the holidays often mean a sugar overload.
With that in mind, cocktail expert Joel McHale says to limit the amount of added sugar in your drink pairings. He told Mashed that so many of the fancy cocktails we reach for this time of year have "become sugar bombs, and all you're tasting is sugar, and that wipes out everything else." 
This season is defined by so many delicious flavors and ingredients to feature in both your food and drink recipes — think cranberry, orange, cinnamon, maple, peppermint, pumpkin (of course), and more. McHale says if you make your drinks with "ingredients that aren't as sugar-heavy," then you can really let those signature seasonal flavors shine through and complement each other. "You can really taste ginger, and you can taste the lemon, you can taste all that stuff."
Joel McHale's favorite classy cocktails to turn to during the holidays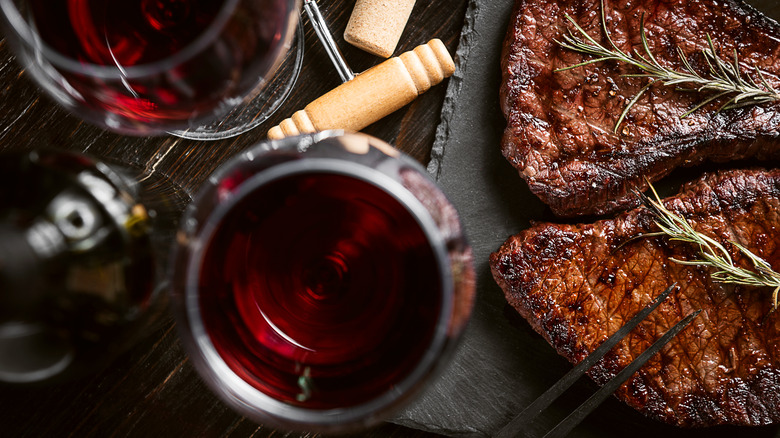 Vvmich/Getty Images
While the holidays are definitely the time of year to go overboard with your drinks, there's also nothing wrong with keeping things simple and classy. That's how Joel McHale likes to do things this time of year. When the roast beef, rack of lamb, or a big piece of steak hits the table, McHale said he's reaching for the red wine or a martini. He added, "or a Negroni is pretty good, even though it's a little sweet, but it's a big huge drink." If you've heard anything about the Negroni hype this year, then you know it's certainly a drink fit for a regal feast, especially if you add the festive prosecco kick.
When he's manning the bar cart and making his own mixed drinks, McHale says he can't get enough tonic, particularly Q Mixers' version. "People forget what [tonic] is. People always assume it's another soda pop, which it's not ... and it gets fluffed off, because you can go to any bar and get that same drink and the spectrum of quality is all over the map." But McHale prefers to keep the good stuff at home and create boozy tonic concoctions to get everyone feeling a little more jolly.
Finally, when in doubt, McHale turns to one of his go-tos, telling Mashed that "a Moscow mule goes with everything."
Check out the latest from Joel McHale on his Instagram. And get the Chief Happy Hour Officer's best cocktail tips and recipes by checking out Q Mixers.