Lay's Deep Dish Pizza Flavor Is Back At Sam's Club After 4 Years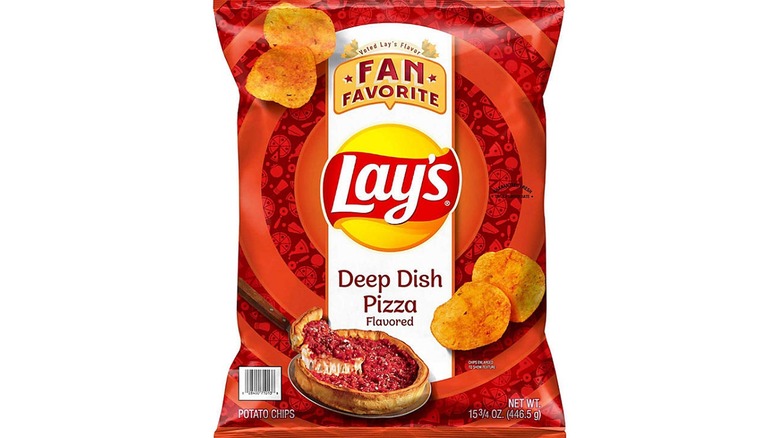 Sam's Club
Walk down any snack aisle at the grocery store or browse any vending machine and it's clear how many chip brands are out there. One of the most popular — right up there with UTZ and Doritos — is Lay's. While Lay's is most famous for its OG potato chips, the brand has also made a name for itself by releasing tons of new and unique flavors over the years. 
Currently, you'll find options like Dill Pickle, Chesapeake Bay Crab Spice, and Limon on the shelves. And now, there's a returning flavor to add to the mix. Lay's just announced that it's bringing back its Deep Dish Pizza chips at Sam's Club for a limited time (via Brand Eating). The flavor first came out four years ago in the summer of 2018, and it's finally making what may be an eagerly-awaited comeback for fans. Here's what you should know about these tomato and cheese-inspired potato chips.
It's a fan-favorite flavor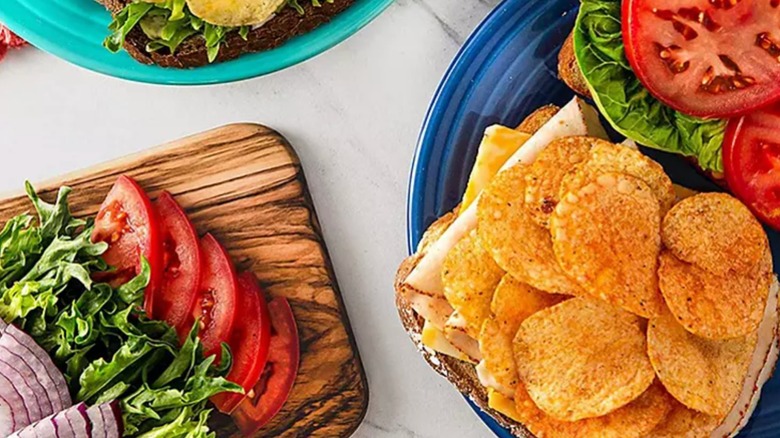 Sam's Club
It seems that Lay's Deep Dish Pizza Flavored Potato Chips are back by popular demand — Sam's Club reports that the flavor was previously voted "Lay's Flavor Fan Favorite." The chips are available at select Sam's Club locations across the country or online for delivery right to your home. Each 15.75-ounce bag costs $4.48. Many of those who previously tried the flavor when it was available four years ago gave it high praise.
"I'm shocked to death at how much this does taste like pizza," the blogger at Junk Banter wrote, saying of all the pizza-flavored snacks, this one may be the most authentic. "There's something about the inherently oily base of a chip that works so well with this tomato-y seasoning and carefully-constructed cheese blend to recreate the signature dish," they added. A reviewer at The Impulsive Buy had similar opinions. "The Lay's Deep Dish Pizza flavor tastes like the best part of a pizza – which is the sauce," they said. "The lingering garlic and oregano notes, which could be easily confused as sour cream & onion-like, were on point too!"