Frank Sinatra's Favorite Dessert Was This Cheesecake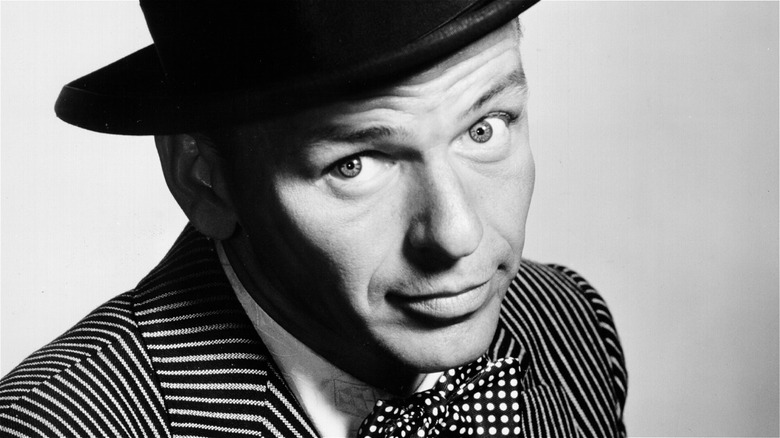 Michael Ochs Archives/Getty
Frank Sinatra, also known as "Chairman of the Board," "The Sultan of Swoon," and "Ol' Blue Eyes," lived a life filled to the brim. The smooth-talking, baritone-voiced crooner is often considered one of the most influential entertainers of the 20th century, with everlasting hits such as "New York, New York," "My Way," "The Way You Look Tonight," and "Fly Me to the Moon," just to name a few. Ever since he was a boy growing up in New Jersey, he was so inspired by stars such as Bing Crosby that he decided to pursue a career as a singer, per Biography. He eventually expanded his portfolio by landing award-winning acting roles in films like "The Manchurian Candidate" and "From Here to Eternity," per IMDb.
There's no question that Sinatra's discography and filmography have made an impact on the world, even long after his passing. And the man had taste — both figuratively and literally. His favorite foods have also remained a popular topic of conversation. Taste of Home lists veal Milanese, clams in red sauce, and stuffed artichokes among his go-to nosh. To drink? Frank Sinatra liked whiskey on the rocks, of course. So, what did Mr. Sinatra crave for dessert?
Frank Sinatra loved lemon ricotta cheesecake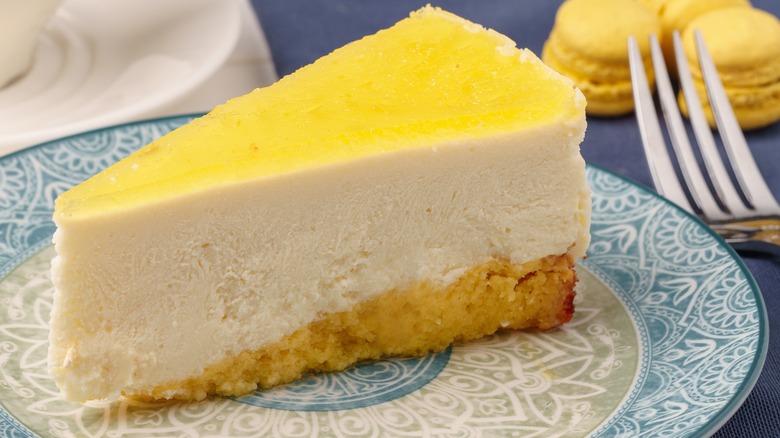 FabrikaSimf/Shutterstock
In addition to charming the hearts of people around the world with his dulcet talents, Frank Sinatra certainly had a huge sweet tooth, appropriately juxtaposing his small stature. In fact, Tootsie Rolls were part of Sinatra's tour hospitality rider, and Sinatra would regularly wolf down Entemann's Crumb Coffee Cakes. But Ol' Blue Eyes had a soft spot for a particular culinary indulgence: cheesecake.
But we're not talking about any style of cheesecake here, folks. Sinatra had a yearning for lemon cheesecake, a citrusy, rich, creamy delight fit for any king or queen. The beloved celebrity was a frequent patron of Patsy's Italian Restaurant in Manhattan, which whipped up his preferred recipe of the iconic pie, according to The Food Channel. Made with ricotta cheese, sugar, eggs, vanilla extract, butter, flour, and plenty of lemon juice and zest, per TODAY, the perfectly tart torte is arguably as legendary as its biggest fan.