The Best Dishes To Try From Bobby Flay's First Restaurant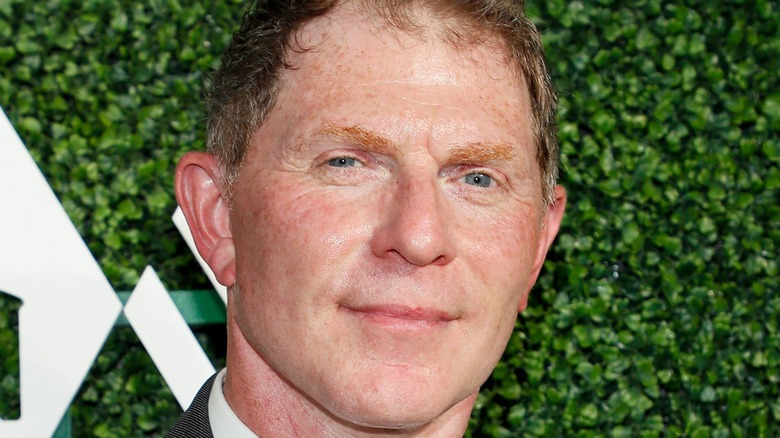 Paul Morigi/Getty Images
We may receive a commission on purchases made from links.
Bobby Flay has quite an impressive empire spanning restaurants, cookbooks, and television shows. His culinary knowledge runs deep, and anyone who's watched his TV show can attest to his cooking prowess as he dominates his competitors "Beat Bobby Flay." Flay's newest restaurant, Amalfi, highlights Italian cuisine with a Mediterranean flare, focusing on flavors of the Amalfi Coast. Even though Flay has owned several restaurants with French and Mediterranean styles, Flay's first love was of chiles and Southwestern cuisine.
After Flay graduated from the French Culinary Institute, Flay worked under renowned Chef Jonathan Waxman, where he was first introduced to Southwestern ingredients like blue corn and chiles (per Insider). Only a few short years later, Flay opened his first restaurant in New York City called Mesa Grill. According to Eater, his Southwestern restaurant earned two stars in 2000. He went on to open a location in the Bahamas and Las Vegas, with each focusing on flavors from the Southwest with Flay's personal flair. His flagship NYC restaurant was open for 22 years before closing in 2013. The restaurant was so popular that Flay released a cookbook so fans could make the dishes from home.
Cook like Bobby Flay from the comfort of home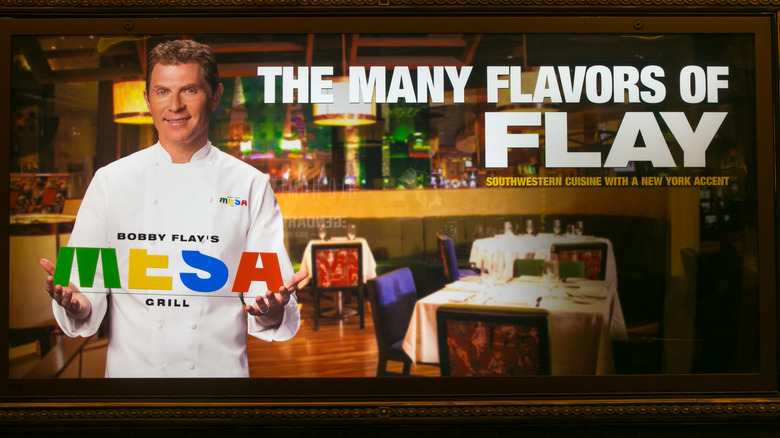 George Rose/Getty Images
According to The Kitchn, Bobby Flay's can't-miss dishes come from his Mesa Grill Cookbook and feature chiles. Bobby Flay's Mesa Grill Cookbook was released in 2007 and has 150 recipes that were featured on the menu at the restaurant. Some of the "must-cook" recipes include Flay's grilled red snapper with red chile sauce and his chile-rubbed short ribs with polenta. Flay has a section of his home pantry dedicated to his beloved chiles, so it's no surprise that his recipes often feature several varieties (via Instagram).
If you're worried about the heat, Flay offers some recipes that can help tone down the heat from the spicy chiles. Food Network shared Flay's recipe for Mesa Grill potato salad, a creamy side that can help tone down a spicy meal. While his potato salad does include some cayenne and ancho chile powder (would it even be a Bobby Flay recipe without some heat) it tempers it with mayonnaise and mustard. Since no meal is complete without dessert, Flay includes Mesa Grill's best dessert recipes in his cookbook. The chef loves chocolate and insists that there's at least some chocolate dessert on all of Flay's restaurant menus.