This Is Who GBBO's Prue Leith Would Invite To Her Dream Dinner Party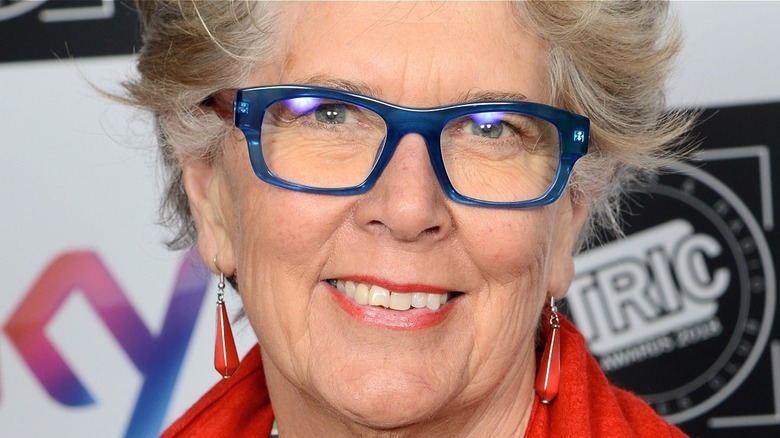 Dave J Hogan/Getty
Dame Prue Leith just doesn't seem to stop. Between being a judge with Paul Hollywood on the beloved "The Great British Bake Off," writing books and cookbooks in her spare time, and being present on social media, Leith also managed to find the time to do a stage show at 82 years of age. The warm-hearted GBBO judge posted on Instagram that her first stage show is called "Nothing in Moderation," and it starts in February 2023 in the U.K. In the stage show, Leith will talk about writing, TV, restaurants, food, and love, all with the hopes of making the audience roar with laughter. We can only wish her well and be amazed by her energy. 
Leith told The Independent that she "had a very adventurous life" before GBBO as well — she opened her first restaurant in 1969 and got a Michelin star. The GBBO judge says the trick to having such a fun life is being healthy, eating well, and getting enough sleep. And with all that energy, Leith can easily think about who she would invite to her dream dinner party. As she says on her official site, "I do like the chance to dress up," and what better occasion is there than a dinner party with selected guests?
The guests at Prue Leith's dream dinner party include Sandi Toskvig, David Attenborough, and Joanna Lumley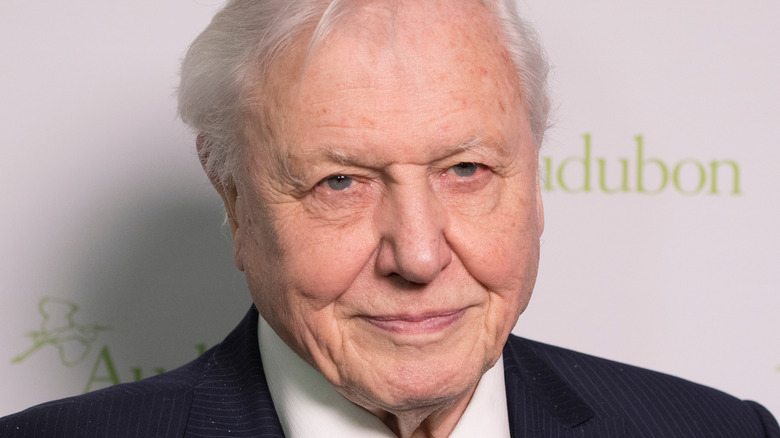 lev radin/Shutterstock
HELLO! spoke to Prue Leith about many topics, and among them, Leith shared who she would invite to the dinner party of her dreams. You probably think that Leith chose her GBBO colleagues Paul Hollywood and co-hosts Noel Fielding and Matt Lucas, but you'd be surprised to find out that they are not her first choices. Leith's first choice was the queen, but in light of recent events, that's unfortunately not possible anymore. Other guests at Leith's dream dinner party include the people she admires the most. 
There's Sandi Toskvig, the former GBBO host, and Leith says that Toskvig is "always polite to cameramen or taxi drivers. She's just a very principled, lovely woman." Other lovely people include the famous naturalist David Attenborough, the comedian and presenter Michael Palin, and the witty Joanna Lumley, who we all remember from the hit U.K. comedy show "Absolutely Fabulous." 
We can only imagine what Leith would cook for her guests. If we're to judge by her cookbook "Prue: My All-Time Favorite Recipes," she might prepare spinach and coconut soup, halibut with green spaghetti, and a chocolate mousse cake with pink peppercorns for dessert (per Evening Standard). Who wouldn't want to be a guest at that dinner party?