Here's What Really Happens During The Last Stages Of The GBBO Casting Process
Have you ever wondered what "The Great British Baking Show" winner Sophie Faldo is up to? We did and found many other interesting things about this talented baker. Faldo won Season 8 of GBBO in 2017 when the wholesome baking show moved from its original broadcaster BBC to Channel 4. The show's judge Mary Berry was replaced by Dame Prue Leith, who notoriously announced Faldo's win on Twitter before the final episode even aired. Before she went to compete on GBBO, Faldo was an army officer and a stuntwoman, so life has never really been boring for her (via Smooth Radio). 
On GBBO, Faldo's best bakes included lemon and chocolate biscuits, trifle terrine, and flavored brioches, which made Paul Hollywood "swoon" (per The Great British Bake Off). But the road to winning GBBO and receiving a cake stand trophy, a big bouquet of flowers, and television fame is not an easy one – every aspiring amateur baker must first go through the auditions and a strict selection process (via iNews). 
Luckily, now you can find out exactly what you need to do if you plan on being a competitor in the next season of GBBO.
In the final round of casting, aspiring bakers must complete a technical challenge in front of cameras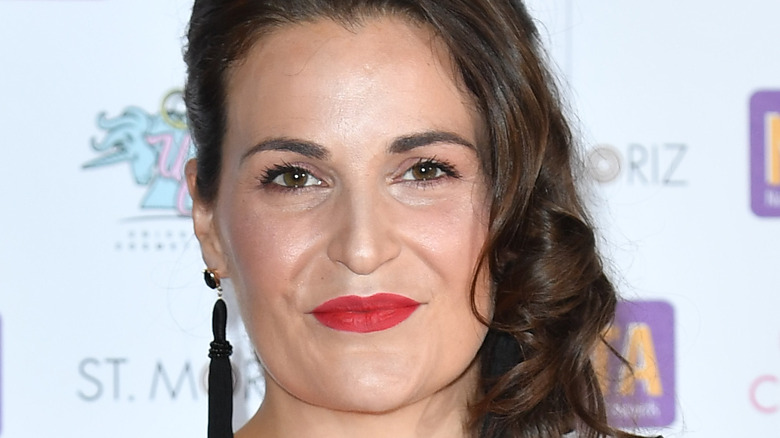 Jeff Spicer/Getty Images
Radio Times talked to Sophie Faldo about everything needed to secure your place on "The Great British Bake Off." For starters, every aspiring baker must fill out an application form on GBBO's official site and get familiar with the rules. Some of the rules require that you're over 16 years of age, a U.K. resident, and have never worked as a professional baker or chef. So if you're in the U.S. and want to compete in the next season of GBBO, your best bet is to apply for a U.K. residency immediately. 
Faldo says that each applicant must answer questions about their baking skills and signature bakes, and if you're selected, in the second round, you'll meet with producers and casting people and bring two of your best bakes – one savory, one sweet. For the third round, bakers must complete a technical challenge in front of cameras. After that, 12 bakers will be selected for the live shows.
The show's producer Sam Beddoes told People that baking is the most important thing when looking for new contestants, not their personality, so if you're feeling down on the day of casting, don't be alarmed; just make a great chocolate cake, and you'll probably be fine. As always, the show's been renewed for another season, and who knows, maybe we'll see you on GBBO's Season 14 in 2023 (per Town And Country Magazine).