Carla Hall Doesn't Think The Chew Could Be Recreated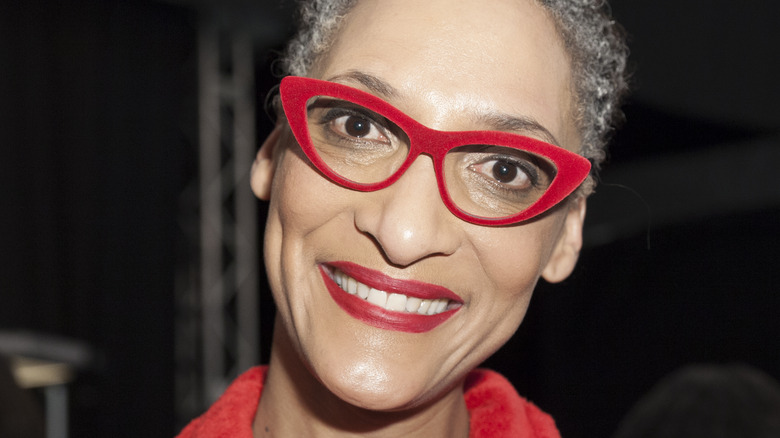 lev radin/Shutterstock
After Carla Hall appeared on television in Season 5 of "Top Chef," she has become a fan favorite (via Metro Weekly). Her wonderfully weird personality, impressive cooking chops, and friendly demeanor made her fun to watch as a competitor, but soon it became clear that Hall would thrive in other roles, too. She went on to become a judge for many different Food Network competition shows, like "Halloween Baking Championship," and often appears on talk shows, but perhaps her most notable stint was as one of the co-hosts of "The Chew."
This food-centered talk show aired for seven seasons, but "The Chew" was canceled by ABC in 2018, as reported by Us Weekly. Notably, in December of the previous year, co-host Mario Batali was fired in disgrace after sexual misconduct allegations against the star chef were made public. Months earlier, co-host Daphne Oz informed fans in an Instagram post that she was leaving the show. But some fans never quite got over the loss of "The Chew." There's even a petition on Change.org with more than 7,000 signatures begging ABC to bring back the program. Could it ever happen? Carla Hall recently shared what she thinks about a resurrection of the classic show, and unfortunately for die-hard fans, the outlook isn't so good.
It's too complicated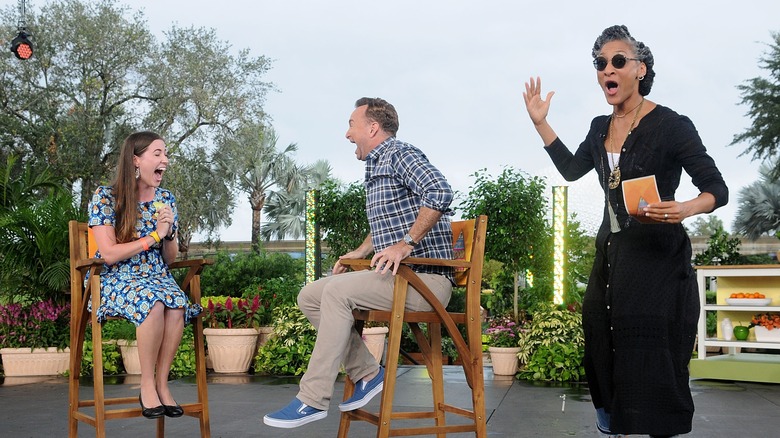 Gerardo Mora/Getty Images
It's hard to recreate the magic of a specific place and time. Just look at how unimpressed people were when Taco Bell brought back Mexican Pizza. So even though fans might hope and pray that "The Chew" will someday make it back on the air, Carla Hall had a sobering reality check. "I don't think it's possible to recreate it," she shared in an interview with Delish.
As with anything in life, it's complicated. Hall went on to explain that her schedule these days is way too busy to compete with "The Chew"'s grueling 39-week-a-year shooting schedule. "I love the variety that my life has," Hall said, conflicted, "but yet I love 'The Chew'." But the biggest reason why it wouldn't work, she said, is that "it's not just the talent, but it's also the crew. It's all the producers, it's all of that." Bringing all of the same people together again after so long would likely be impossible. Still, Hall thought in another world maybe it could happen. "Let's say if it was possible and I could do it only three months out of the year, I would do it."