The Least Expensive Food Counter In Disney World Was Unexpectedly Delicious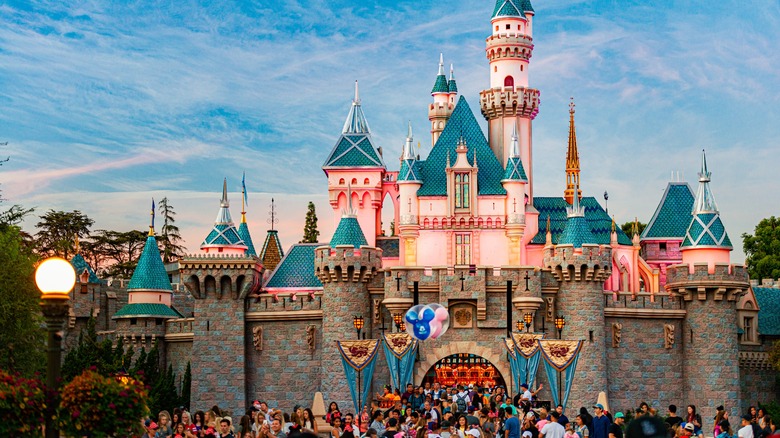 Konstantin Yolshin/Shutterstock
If you're looking for a budget vacation, it's suffice to say Disney World isn't the best choice. Per Forbes, prices for single-day admission tickets to Magic Kingdom increased in just the past month, running anywhere from $124 to $189 depending on the time of year you attend. Tickets to Hollywood Studios and Epcot also received a price hike, with Animal Kingdom being the only park to retain its pricing during the boost. And that's just the ticket price for a single person — it doesn't account for lodging, souvenirs, or food consumed in the park. Per Pixie Dust and Passports' study of Disney World's first quarter 2022 earnings, the Florida park alone brought in $19.68 million daily, with $6 million of that being profit.
The price of a meal at Disney World fluctuates from average to costly contingent on your dining preference. According to All Ears, among the most expensive restaurants in the park are Victoria & Albert's ($295 per person), Queen Victoria Room ($375 per person), and Chef's Table ($425 per person). Rest assured though, there are options that are much more affordable, which is something that a visitor from Insider found out when they made a trip in search of food.
The store has a baseball theme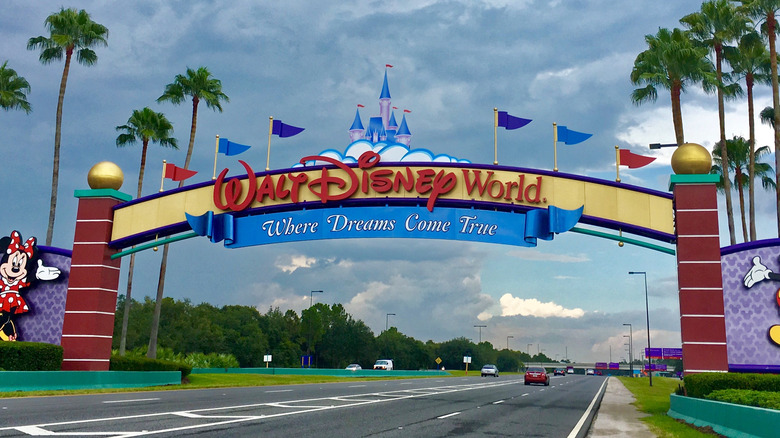 Jerome LABOUYRIE/Shutterstock
When Insider's Jenna Clark went to Disney World recently, she was on a hunt for the most affordable food she could find. That food came in the form of Casey's Corner, an American eatery with a baseball theme and a menu you'd expect from your typical sports pub. Clark was able to try four different menu items at the restaurant for only $38.08, her favorite being the store's corn-dog nuggets. The service was quick, the view was nice, and the employees gave her a free large Coke.
According to Walt Disney World's website, the eatery even offers vegan options, such as a plant-based hot dog and a plant-based loaded slaw dog. Per a review from Disney Tourist Blog, Casey's Corner is located at the end of Main Street, with a pianist outside and a view of Cinderella's Castle. To make the hot dogs, it uses a beef dog rather than the beef and chicken blend it once had, a fact that the reviewer finds to be an upgrade. 
After spending hundreds getting in the gates and dropping loads of money on a nearby hotel, it might be refreshing to eat at least one meal at Casey's Corner to gawk at its small total.