This Is What You Can Eat On Dolly Parton's Tour Bus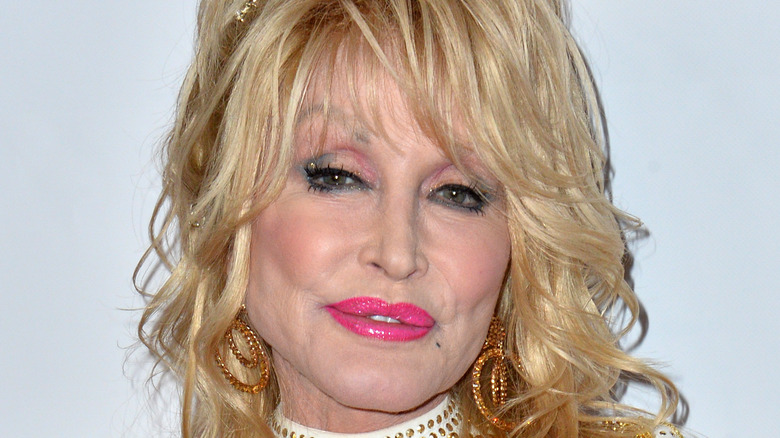 Featureflash Photo Agency/Shutterstock
Have you ever wondered what it would be like to travel along on a celebrity tour bus? Well, there's really only one way to find out – yep, you're going to need a phenomenal amount of talent, luck, and sheer hard work to make it in show business yourself. Either that, or somehow manage to get a job as a famous person's personal assistant, private chef, or bus driver.
If you'd like a simulated tour bus experience, however, and you've got a spare $10,000 or more to spend, you can book a few nights aboard Suite 1986 at Dollywood. Suite 1986 is an actual bus used by Dolly Parton back in her touring days, but it now serves as a stationary luxury hotel. For your $10k, you and a plus-one get to sleep inside the bus for two nights. If your party is larger, no worries, the price of admission also gets you a guest room at Dolly's DreamMore Resort that will sleep four more. Only the two people staying on the bus, however, will get to indulge in the Suite 1986 gourmet culinary experience.
Suite 1986's menu combines the trendy and traditional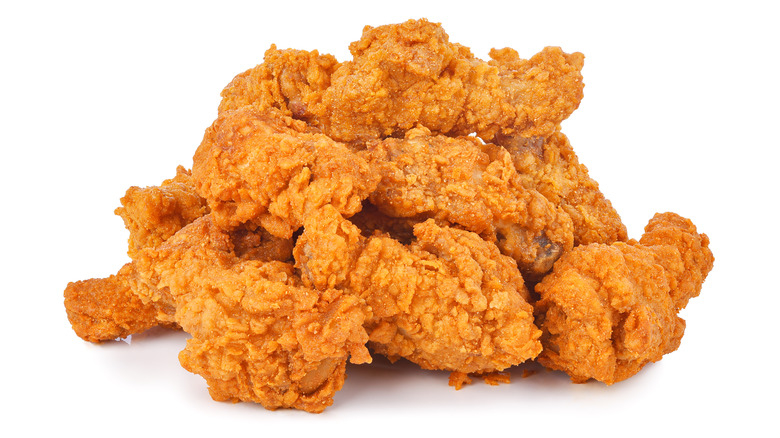 PotaeRin/Shutterstock
While you might expect that 10 grand would get you three meals a day for your entire stay, that appears not to be the case. The Suite 1986 Culinary Experience is just one night's dinner, so for the rest of your meals, you'll need to patronize the resort's other restaurants. The meal you do get, however, is a multi-course one with wine pairings for each part and a menu that's an interesting mix of some trendy dishes with a lot of down-home southern specialties.
For your appetizer course, you'll dine on bacon-wrapped, whiskey-glazed shrimp, andouille sausage, and grits washed down with a North Carolina chardonnay. The salad is made of burrata, tomato confit, micro basil, and balsamic syrup and comes with a toasted boule and a glass of New Zealand sauvignon blanc. Dinner includes smoked ribs and brisket, pulled pork, and fried chicken, while the sides are macaroni and cheese, collard greens, smashed potatoes, pureed sweet potatoes, and buttermilk biscuits and the wine is a California pinot noir. For dessert, there's banana pudding, pecan pralines, and bourbon crème brulée accompanied by an Australian moscato.
So were nightly feast like this typical for Dolly Parton back in her touring days? Ha, not hardly. As she tells Eating Well, frozen low-carb meals are what she eats on the road. Probably more sustainable over the long term, but for a two-night vacation, we'll stick with the inauthentic (but far tastier) Suite 1986 menu.