The Matt Leblanc Coca-Cola Ad That Left Friends Fans Thirsting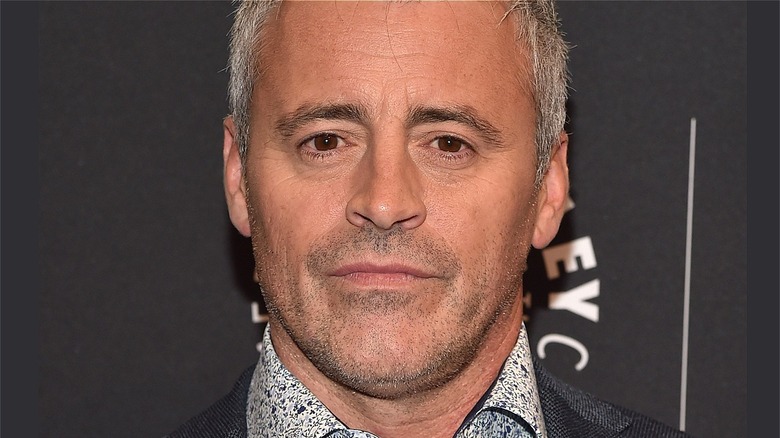 Alberto E. Rodriguez/Getty
Star power goes a long way when promoting a product — something Coca-Cola knows very well. Over the years, the esteemed soda brand has worked with actors, athletes, and artists to boost interest in its beverages. In 2013, Coca-Cola began a partnership with singer-songwriter Taylor Swift in which she recorded several ads as a program ambassador for Diet Coke, as per a Coca-Cola press release. Swift was equally as excited as Coca-Cola, citing that Diet Coke "just gets [her] and [her] lifestyle."
In the summer of 2022, Coca-Cola collaborated with Marshmello to create a new flavor, according to Billboard. The limited-time beverage was a fruity mix of strawberry and watermelon, as well as the traditional taste of Coke. "I had a different flavor in mind originally, and then we started messing around with other crazy flavors. I [chose] strawberry [and] watermelon just because you wouldn't think that [would come from me]," Marshmello said while filming an ad.
During its beginnings, the brand often paired up with lesser-known acts. Four years before "Friends" aired on TV, Coca-Cola recorded an ad with Matt LeBlanc, who played Joey on the show, which fans of the sitcom are now paying attention to (via YouTube).
The commercial came 4 years before the show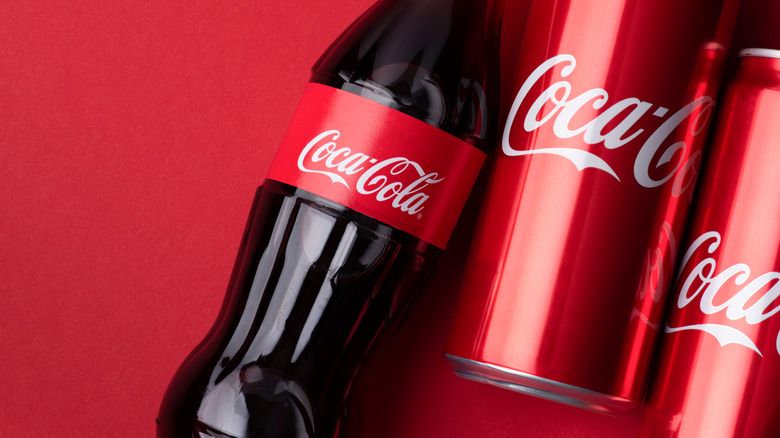 Delphix/Shutterstock
Even with the sitcom airing its final episode in 2004 (per Britannica), "Friends" still has a strong following. As a matter of fact, once a fan found a Coca-Cola commercial starring Matt LeBlanc, they posted it on their "Friends" themed Instagram account to share with the rest of the 627,000 fans. The video shows a young LeBlanc sweating vigorously underneath a billboard. Upon standing up, he realizes the sign is an advertisement for Coca-Cola, then reaches up and grabs the beverage from the billboard. He chugs the beverage and steps into a bus, now refreshed and seemingly ready for his ride.
Fans of LeBlanc had a lot to say about his commercial. "Funny thing is, he's still just as hot," one comment read. Other comments included, "He was so precious," and "Now I can drink coke every day." On YouTube, "Friends" fans had similar sentiments. One user said, "Puts me in a good mood all the time," while another commenter wrote, "God bless Matt LeBlanc." If you were one to grow up in the '90s, you most likely remember the commercial.