Chrissy Teigen Prefers This Burger Chain Over In-N-Out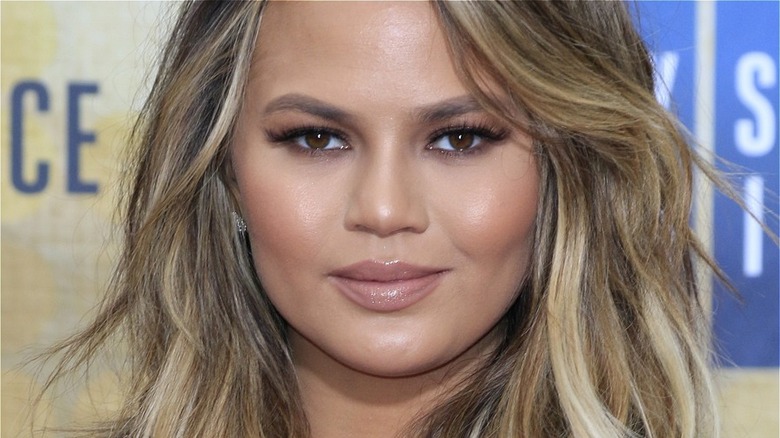 Kathy Hutchins/Shutterstock
From Five Guys to Chick-fil-A, many fast food items have cult followings and so do the chains associated with these products. That said, no fast food fan base is vaster and more loyal than the In-N-Out community, as noted by Ranker. This Irvine-based chain has many devoted followers, from East Coasters to West Coasters, from celebrities to chefs. This is the fast food place Prince Harry always visits, and it's even got Gordon Ramsay's seal of approval.
When asked to weigh in on the ongoing Shack Shake vs. In-N-Out debate, Ramsay revealed that it is the West Coast-based chain for him, no contest. "No offense to my friend Danny Meyer of Shake Shack, but it's an In-N-Out burger, all the way," the Scottish chef shared with Thrillist. "Especially when it's freshly cooked and served Animal Style. Nothing better." When Chrissy Teigen was asked to add her two cents to this controversial discourse, the Beverly Hills resident had opinions of her own — and her views may be different than you think.
Chrissy Teigen is not just an adoring Shake Shack customer, she's also volunteered to work at this fast food joint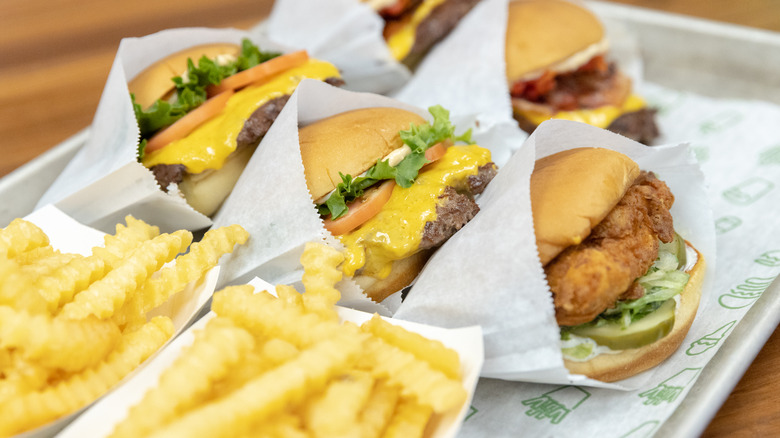 Jeenah Moon/Getty
The West Coast is known for many things, and it's also famed for being the land of In-N-Out. Many West Coasters' pride for In-N-Out runs deep, but just because you live in California doesn't mean you have the same taste buds as your fellow residents. She may live in Beverly Hills, but Chrissy Teigen only has eyes for a burger chain based on the other side of the country: Shake Shack. When asked what her go-to fast food chain was in an interview with Refinery29, the former model said, "I'm gonna go ahead and say Shake Shack over In-N-Out." There you have it, folks!
The Utah native has shown her love for this burger chain on multiple occasions. According to Eater, the cuisine at Teigen's baby shower in 2018 was primarily Shake Shack food, including burgers, chicken sandwiches, and milkshakes, most likely to honor Teigen's affinity for this chain. In 2019, Teigen posted a video of her and her husband, John Legend, grabbing a bite to eat at this beloved fast food joint (via People). "I MISSED U," Teigen captioned the post, tucking into a double cheeseburger. The TV personality even volunteered to work behind the counter at a Shake Shack location in L.A, alongside her co-judges on NBC's "Bring the Funny" in 2019 (via Us Food).