Southeast Asian Cuisine Could Be The Trendiest Global Flavor In 2023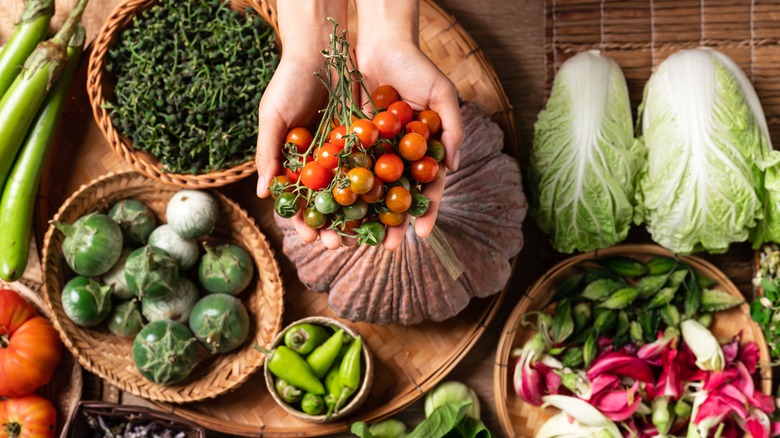 Nungning20/Shutterstock
With 2023 right around the corner, it's time to make predictions regarding next year's trends in the food world. The USDA reports that grocery prices are expected to continue their rise into the new year, and it wouldn't be too far-fetched to expect people to dine out more. According to OpenTable data, people are increasingly more comfortable with going out to eat (via Axios). The number of reservations in September 2022 exceeded those reported before the pandemic. 
The pandemic certainly put a pause on travel and tourism too, so diners also seek restaurant experiences that will allow them to enjoy foods from around the globe, according to Buxton. The National Restaurant Association ranks Southeast Asian cuisines of Vietnam, Singapore, and the Philippines, among other countries, as a top 10 hot restaurant trend in 2023. Streamlined menus, charcuterie boards, and zero-waste foods also made the list. But what specific Southeast Asian dishes should you look out for in the coming year?
Sandwiches and spices from around the world could be frontrunners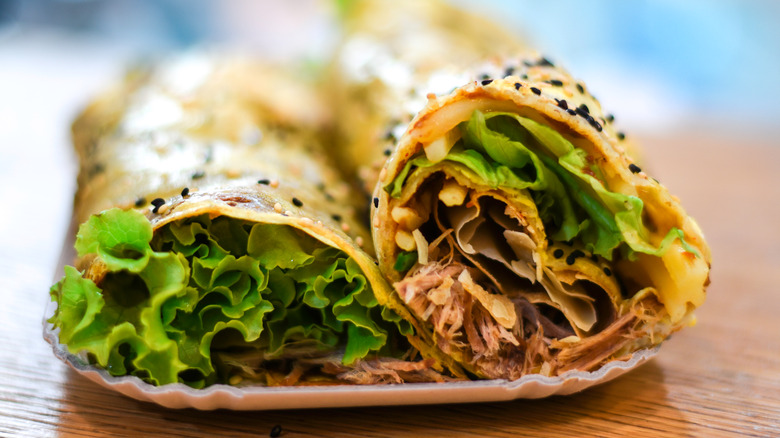 Alessio Ferreri/Shutterstock
While Southeast Asian cuisine placed first in the global trend category, the National Restaurant Association expects diners to gravitate toward  "globally-inspired sandwiches" from countries like China. The Chinese jianbing crepe and Rou Jia Mo are specifically named. Rou Jia Mo is similar to a hamburger or sloppy joe, according to The Woks of Life blog. Sandwiches, like fried chicken and flatbreads, made the list a number of times across different categories like Lunch and Breakfast. 
As the restaurant industry continues to navigate the post-pandemic world, it is staying open to new approaches and that includes keeping an eye on trending flavors. While fusion-style cuisines are expected to do well, it seems diners' palates will favor spices like chaat masala, according to Spoonshot. This spice blend brings a tangy flavor to street foods in Pakistan and India, according to Tea for Turmeric. Diners are also expected to welcome the heat courtesy of spicy peppers in 2023 and beyond (via The Global Food Forums Network).