Hefty's Snack Scarf Has Pockets To Store Your Favorite Foods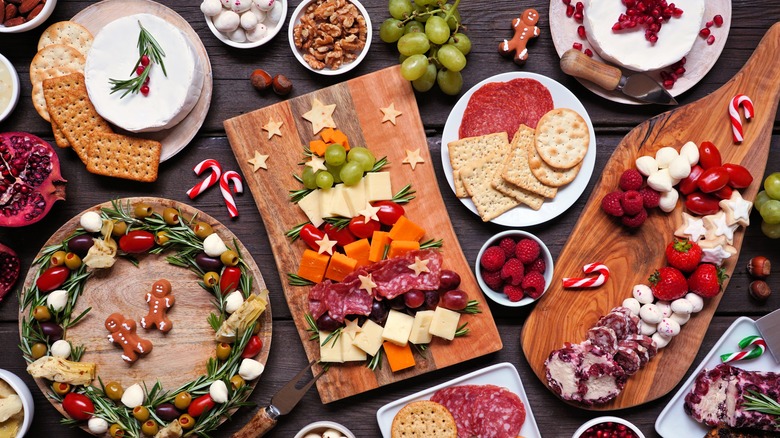 JeniFoto/Shutterstock
We may receive a commission on purchases made from links.
Do you love your Snuggie, but wish it had pockets so you didn't have to reach for the popcorn bowl? Well, at long last, Hefty has you covered. The brand has designed a scarf that's basically a giant wearable doggy bag. In fact, it's two wearable doggy bags, as there's an enormous pocket on each end of the scarf. While the scarf was designed to make sneaking leftovers like your mom's frosted sugar cookies from holiday gatherings a synch, it has almost endless uses.
Take this little guy to the movies and say "goodbye" to $5 candy. Bring it along to your next potluck to ensure you take home leftovers that you actually liked. Take it along for a family outing, and you've got snacks for the kiddos ready to go. Almost anywhere there's going to be food (or where you'd like there to be food), this little guy can brighten your day.
Hefty wants you to bring home leftovers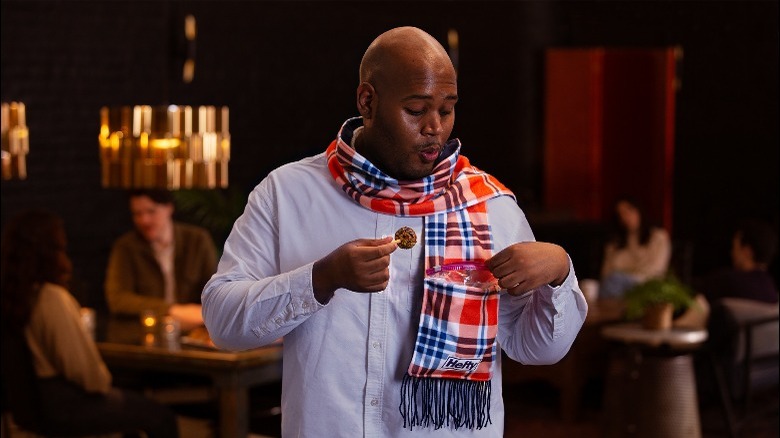 Hefty
The scarf itself comes in Hefty's signature orange and blue color palette, reinvented as a loose bright orange and blue plaid over a white background with a deep navy fringe on both ends. The inside of the scarf is the same deep navy as the fringe. Each end boasts a sizeable pocket. Those pockets, and the scarf as a whole (but, let's be honest, it's really about the pockets), come in two sizes: quart and gallon (per PR Newswire). Pro tip: You can, and probably should, line those pockets with a quart or gallon-sized slider storage bag. They're sized just right to do so. Fortunately, there's a box of the right-sized storage bags for your scarf included with the purchase.
The scarf retailed for the remarkably low price of $2.78 through a special event-only website set up by Hefty. Sadly, the scarves, which went on sale at HeftySnackScarf.com at 10 a.m. December 21, are already sold out. However, it may be possible to purchase the scarves on the secondary market after the holidays. In the meantime, another plush scarf with pockets (which would definitely need to be lined with slider bags if you want to stuff them with meat from your next charcuterie board) is available from Amazon.