Is Costco Open On New Year's Day 2023?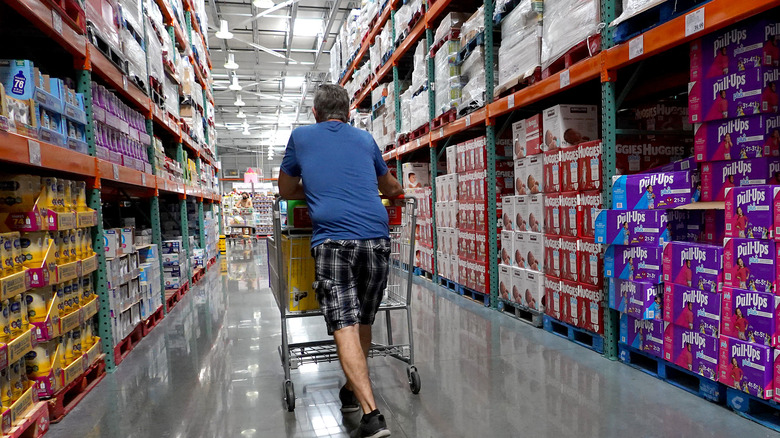 Joe Raedle/Getty Images
With its reputation for convenience, you might think that Costco would be open any day of the year. However, it's important to remember that while you can't run into Costco for a 500-pack of red cups on some of the federal holidays, you can place orders online. Costco's website carries an impressively bulked-up array of 10,000 items (per Bloomberg) versus its usual in-store stock of about 4,000.
But there are some days when you might want to run in for items in a pinch — so what can you do if it's January 1 and you wanna get your Costco on? Can you roll on over and fill up an oversized cart? Or even go for a rolling pallet?  If you're getting one of those things that has to be bought in a store or you just can't wait three to five business days for your item, here's the low down on whether or not you can head down to your local Costco this New Year's Day.
New Year's Day at Costco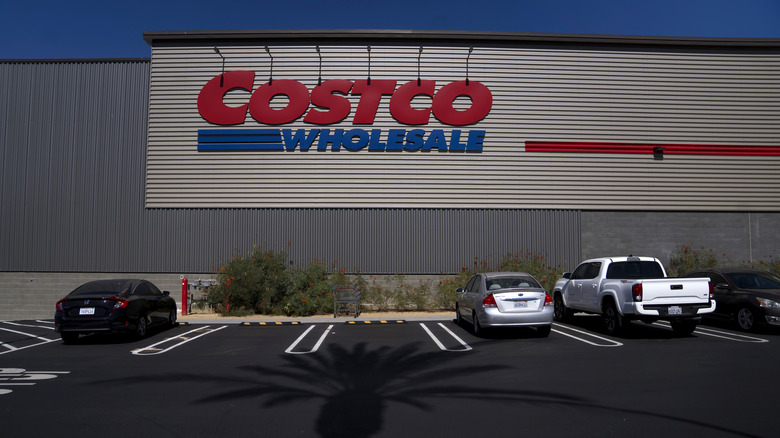 Eric Thayer/Getty Images
Sadly for Costco lovers everywhere, stores will be closed on January 1. However, if you need to get some items to ring in the New Year, the retailer will remain open on December 31. This is a good time to enjoy the brand's holiday savings as we swing into 2023, going on from December 27 to January 19. Currently, you can snag a deal on a Soda Stream with flavor drops to make blackberry and cherry Bubly (via Costco). The Soda Stream is retailing for $79.99, $29 off of its usual price of $108.99. This deal is valid through December 29.
Costco's other post-holiday online deals include everything from electronics to groceries to fitness equipment. Need a $500 dollar hunk of Japanese Wagyu striploin roast? Costco has it — as well as other specialty meats like bison and elk medallions and bison and elk ground patties. For only $99.99, you could make 30 elk burgers, costing you less than a Big Mac per burger (per Fast Food Menu Prices). You'll just need a lot of freezer space to take advantage of that deal. 
Some of the other popular finds include an HP touchscreen laptop and a memory foam mattress. When it comes to after-Christmas savings, the wholesaler really has it all.