Andrew Zimmern Believes Houston Is An Overlooked Food City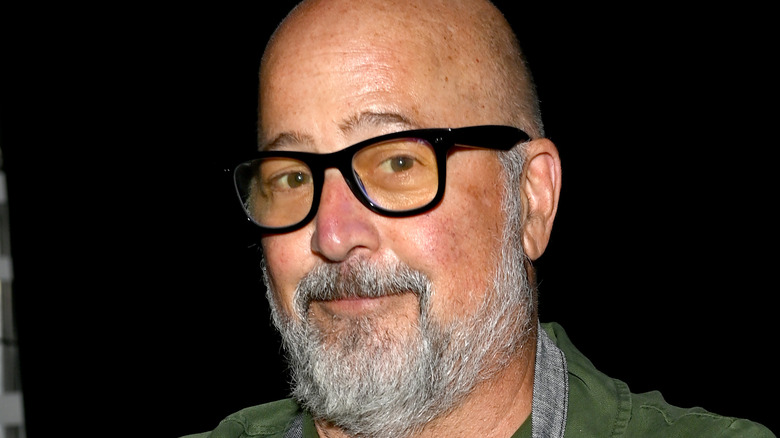 Dave Kotinsky/Getty Images
There are some United States cities more suitable for foodies than others, and each of them have something new and exciting to offer. Often touted as one of the best, New Orleans is diverse with food ranging from Spanish and French to Cajun and Southern (via Leisure Group Travel). Here, you can find jambalaya, alligator, gumbo, lobster, and po' boy sandwiches. Seafood continues to be a mainstay throughout the city, even in the French Quarter, where you can find turtle and redfish.
Per The Washington Post, Chicago is another notable stop for food lovers, playing second fiddle only to New York City when it comes to James Beard Award winners. It's known for its deep-dish pizza and Chicago-style hot dog, which is topped with chili peppers, tomato, mustard, relish, white onions, pickle spears, and celery salt on a poppy-seed bun. Nashville is another valid choice; Music City is home to its famous hot chicken and remarkable barbecue (via Music City Scale). These cities make the list without any thought, though that's not always the case. According to Andrew Zimmern, there's a city you're likely forgetting.
No problems here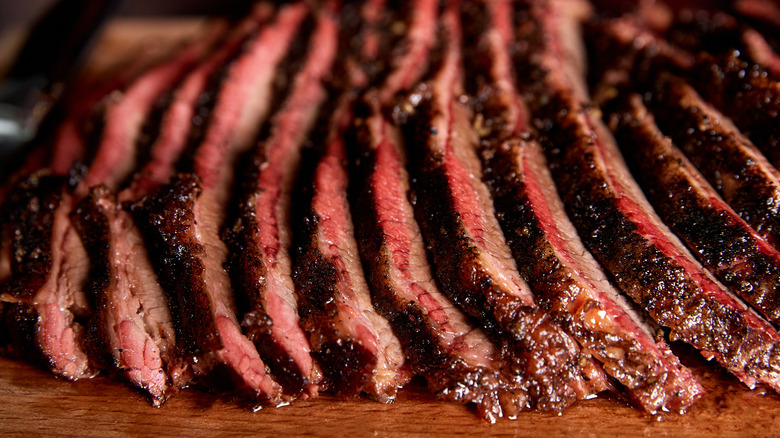 J_K/Shutterstock
Celebrity Chef Andrew Zimmern believes there's a top foodie contender missing from everyone's radar. "Houston Texas is a food gem. Often overlooked, this sprawling city is filled with incredible restaurants," he tweeted, followed by a link to his Substack, where he listed his top Houston spots. In his tweet, he asked his followers to reveal their favorite eatery in Houston. "Htown has soooo many good spots!" one comment read, tagging Niko Niko's and Frank's Pizza. "We have everything you can imagine when it comes to cuisine here in Houston. We are a Mecca for Foodies!" another user wrote.
One staple in the Houston food market is Viet-Cajun cuisine, crawfish being the most abundant (per Eat Your World). Other Vietnamese dishes are popular as well, including pho and banh mi, which is a type of sandwich served on a baguette. A city with tons of Hispanic influence, it's home to tamales and Tex-Mex specialties such as fajitas and queso dip. You also can't forget about Texas barbecue, which is well-known all throughout the state.