In Spain, Costco Offers Croquetas To Keep Shoppers Happy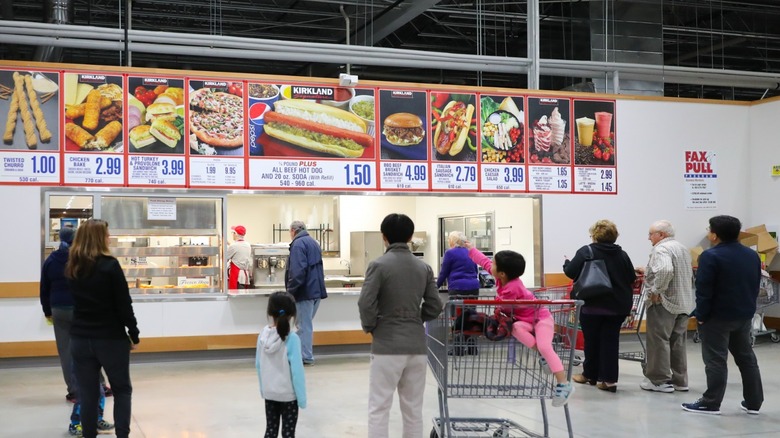 Helen89/Shutterstock
Costco food courts look different across the world, with locations in Canada carrying poutine and those in Australia having poke bowls (via SheKnows). All this deviation from the regular U.S. menu is intentional — just like how fast food chains such as McDonald's have their own unique international menu, Costco outside the U.S. does the same in order to cater to local preferences (via Business Insider).
Most people might not think to stop by a Costco Wholesale while they are on vacation, because visiting an American-based company in a foreign country does not sound like the most immersive experience. However, some travelers definitely say it's worth it to try and compare all the local offerings, such as bulgogi pizza in Korea. If you're still on the fence about visiting a Costco abroad, one food menu item discovered at a location in Madrid, Spain put it on the map for Redditors. 
A Madrid Costco carries a beloved streetfood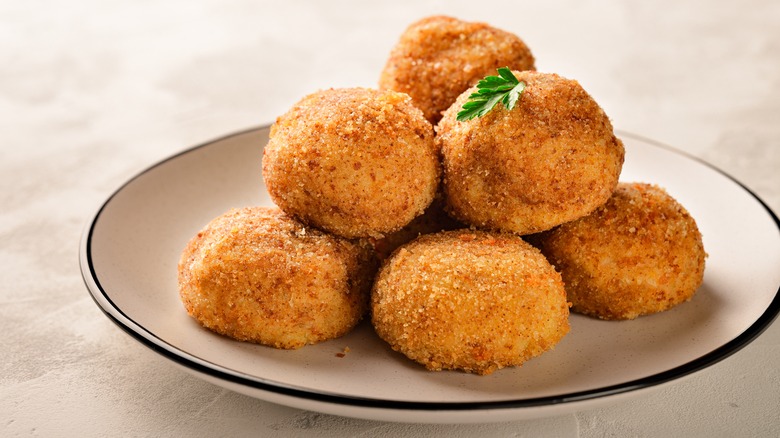 SerPhoto/Shutterstock
According to a post in the Reddit community called, "Costco," croquettes (or croquetas, as they are referred to in Spanish) are available for purchase in a Costco in Madrid, Spain. These dough balls are popular as street food or appetizers and are typically stuffed with different types of meat, cheese, and/or beans (via Elmelson).
Costco fills its croquetas with ham, which one user @cliff99 states is expected of the dish, writing, "Would have been disappointed if a Spanish food court didn't have ham in it somewhere." Others noted in the comments that they've never tried the meat-filled dish, but the original poster, @Holy_Grapes, wrote a highly convincing description for those who were curious in trying it, stating, "If they are cooked by a person who knows to cook, they are delicious. Also, there are a lot of flavours (in our gastronomy): With jamón, with cod, with spinach..."
Perhaps this food court offering brings Costco Spanish locations on top, and provides all the more incentive for Costco lovers to travel to Madrid to try this delicacy.