Reddit Has Discovered Why Aldi Checkouts Are So Fast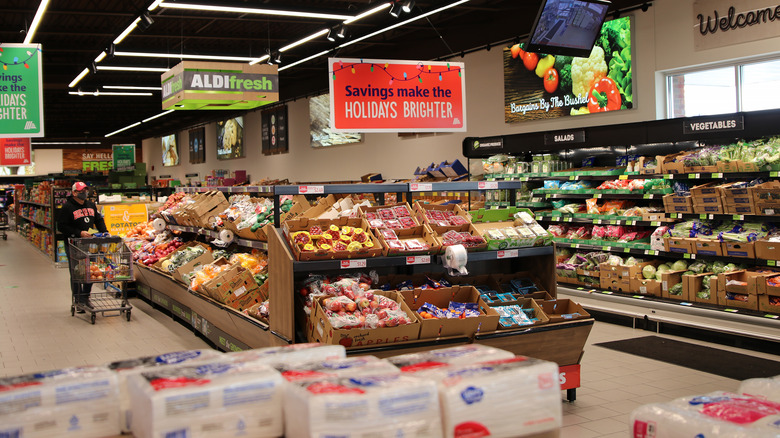 Eric Glenn/Shutterstock
When you shop at Aldi you can get in and out of the store fast courtesy of their speedy checkout process. Everyone appreciates an efficient checkout at the supermarket, especially when you're in a hurry and picking up a few things for dinner on the way home from work.
The secret to this efficiency is that Aldi's products feature multiple barcodes, often at least two and sometimes as many as three or four. Some of the barcodes even extend across the entire item, allowing for ease of access when scanning. However, the multiple barcodes are limited to Aldi brand products and are not included on other companies' items, explains The U.S. Sun. They also have long conveyor belts in their stores which aid in the process of unloading an entire cart, notes Forbes. One Reddit user discovered this barcode bonanza and shared the visual evidence in a series of photos posted to the r/aldi subreddit.
No skimping on the barcodes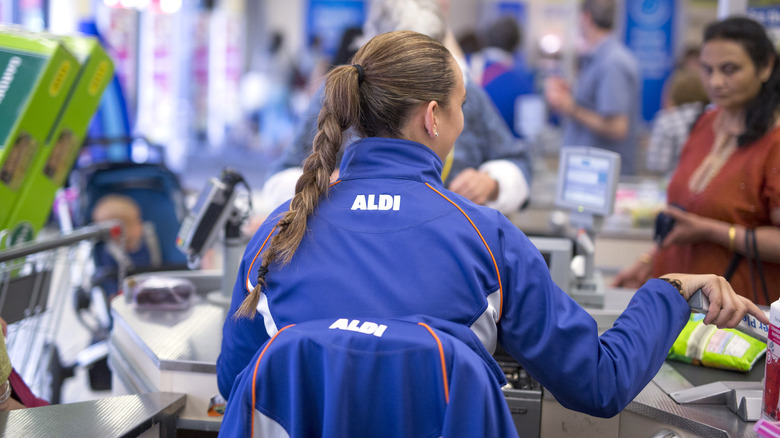 Bloomberg/Getty Images
User U/Diamonds provided pictures to the r/aldi forum accompanied by the caption "they don't skimp on their barcodes! I always thought they had the fastest checkout lines and now I know why!" The images showed several different Aldi products, each adorned with multiple barcodes on the packaging.
A commenter joked that their spouse had thought the barcode running across an entire Aldi cereal box was a glitch or mistake. An Aldi employee chimed in to explain that one reason for the number of barcodes is so that their employees can sit while they work to help prevent their backs and hips from hurting.
Another Redditor said the ample barcodes were great for them to use at the self-checkout line as well. User Cashcash1998 exclaimed, "Interesting! Makes sense as to how this helps their speed." When it comes to quickness and efficiency at the grocery checkout, it appears the more barcodes the merrier.