This Italian Pastry Chef Is Taking Over TikTok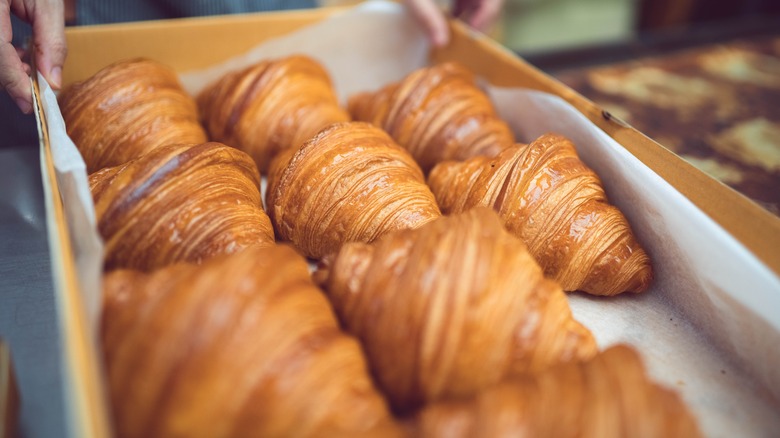 MIA Studio/Shutterstock
Every few months, there seems to be a different chef who rises to prominence as TikTok's favorite chef. Take, for example, The Pasta Queen and Baked By Melissa. Both have massive followings on the app and are widely recognized for their viral recipes like the Green Goddess salad and Devil's Kiss pasta. Both chefs also have extremely friendly personalities, which translates well into their beginner-friendly cooking tutorials. It's no wonder they were voted the two most well-liked TikTok chefs in a Mashed survey that asked people who their favorite cook was on the platform. 
Well now, people have taken a liking to a different cook — well, a baker to be specific. An Italian pastry chef has captured the hearts of TikTok, and interestingly enough, he doesn't even speak in his videos. With his good looks and impressive talents kneading dough, he has managed to gain over 800,000 followers on the platform in the past year. Here's everything we know about him so far.
A culinary heartthrob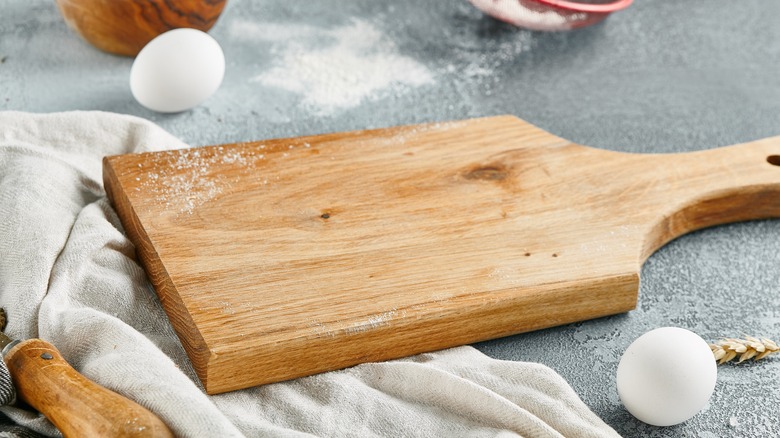 Ryzhkov Photography/Shutterstock
Magrì Alberto, who goes by @pastrychef_am on TikTok, has made several popular videos where he is seen making all kinds of delectables. In his most popular clip, which has over 41.6 million views, Magri shows his process for what seem to be custard-filled croissants. He rolls out the dough, shapes each pastry, makes the filling, and at the end of the clip, we see him give the camera a thumbs up as he takes a bite of his creation. 
On all of his videos, Alberto receives an outpour of positive comments, and it's not just because of those spotless stainless steel counters he cooks on. People seem to be equally enamored by Alberto's pastries as they are with his looks, with several people comparing the baker to actor Tom Holland. In one clip where he makes a chocolate-filled pastry, one user commented, "Where do I find a boyfriend like this?" Someone else even joked, "This is my formal marriage proposal."
Alberto has also taken his culinary talents to Instagram as well. Who knows, maybe we'll see his popularity skyrocket even more, landing him the title of most-liked TikTok chef,