Chef Anne Burrell Thinks Your Sugar Snap Peas Are Missing A Hint Of Mint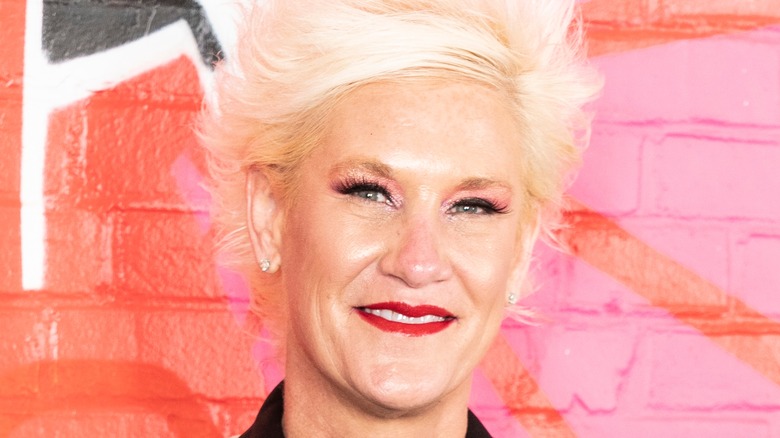 lev radin/Shutterstock
Certain foods are matches made in heaven. Peanut butter and jelly, macaroni and cheese, and spaghetti and meatballs are all examples of classic pairings loved by many. If you're looking to stretch your palate, perhaps you'd prefer some unusual food combinations, like salt in coffee. Chefs especially love to play with food pairings to elevate run-of-the-mill dishes. Lesser-known combinations, like chocolate and avocado or corn slathered in cream cheese, are just some of the funky combinations chefs enjoy in their off time.
Celebrity chef Anne Burrell knows a thing or two when it comes to teaching people how to make delicious food combinations. As one of the mentors on "Worst Cooks in America," Burrell works with home cooks to help them discover their skills in the kitchen and teach them culinary basics. Burrell has seen her fair share of terrible cooking, as she's been on the show for 24 seasons. One of the worst food combinations from the show that still makes Burrell shudder was a tuna dish made with too much mayo and grape jelly. While she may start each season with some less-than-delightful bites, she enjoys sharing her knowledge and recipes of foods that go together like two peas in a pod.
Peas and mint are a match made in heaven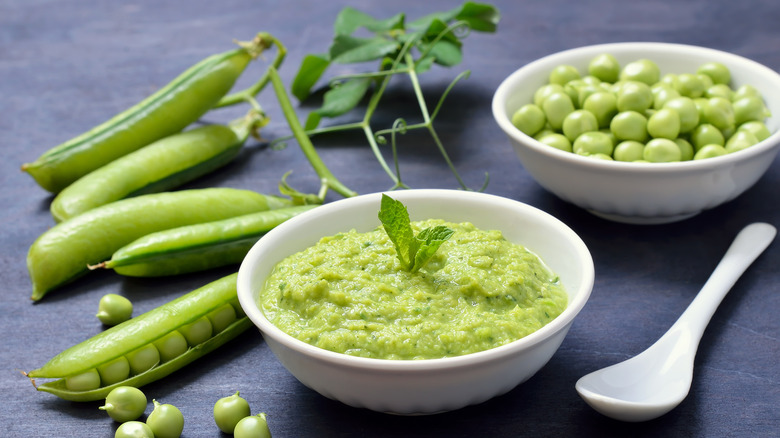 Nadezhda_nesterova/Getty Images
On Season 25 of "Worst Cooks in America," Anne Burrell showed contestants how to create a complete Sunday dinner with ribeye steak, Yorkshire puddings, and sugar snap peas with bacon and mint. After she blanched the peas, she cooked them in some bacon fat. Right before serving, she added fresh mint leaves to the dish to tie everything together. It turns out, Burrell isn't the only chef who's a fan of adding mint to a snap pea dish. Martha Stewart also shares a love for the snap pea and mint combination. The addition of mint adds depth or flavor and brightness to the sweet peas.
Another of Burrell's recipes – snap pea and prosciutto salad – isn't complete without a finishing sprinkle of some freshly chopped mint leaves. Peas and mint are a classic flavor combination that has been used in Irish cooking for centuries. Mushy peas are an Irish delicacy where frozen peas are cooked until mushy, then seasoned with fresh mint. In this recipe, the mint not only acts as a flavor enhancer but also complements the peas with its vibrant green color.