You Should Never Buy Costco's Steak Dinner Kits, According To Customers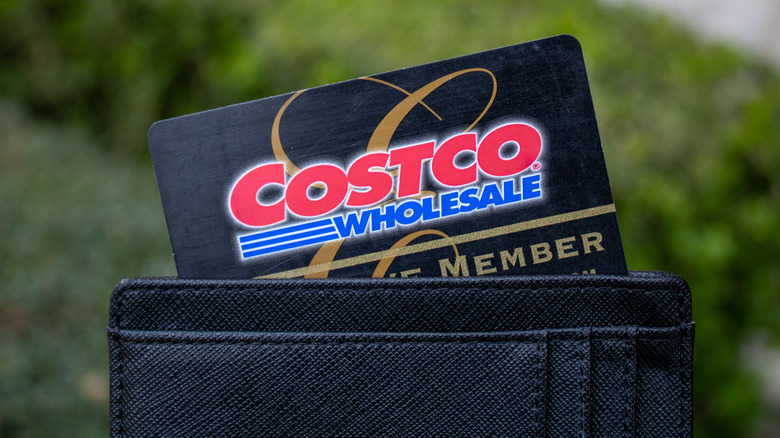 Jarrett Homan/Shutterstock
If you've ever gone shopping at Costco, then you know how easy it is to stray from your carefully curated grocery list. After all, where else can you buy a kayak, a fiddle leaf fig, seasonal baked goods, and bulk pesto, all in one store? There are lots of items that might look tempting at the warehouse giant, especially in the prepared foods section. The allure of easy-to-cook meals and the perception that everything at Costco is a great deal can sometimes cloud even the savviest shoppers' logic. But some folks on Reddit aren't so vulnerable to the siren song of not having to do food prep.
There's one product in particular that seems to be raising the ire of commenters on the Costco subreddit: the New York steak dinner with creamer potatoes. It sounds like a pretty delicious pairing — meat and potatoes are a classic after all. It comes pre-seasoned and has compound butter, too. But at $10.99 per pound, it has some crying foul and saying that this meal isn't the great deal it's made out to be, for more than one reason.
Save and buy separately
Costco's New York strip steak dinner with creamer potatoes and compound butter looks and sounds like a delicious meal to some Reddit users. But they still find themselves arguing that the price is too high to justify, especially since every item in the package still needs to be cooked by whoever brings it home. One person argued that the kit seemed unnecessary since steak and potatoes could be bought individually. Another pointed out that while the dinner kit's price is $10.99 per pound, the chain had previously been selling USDA choice strip steak for just $8.99 per pound. They argued that the addition of potatoes should make the kit cheaper instead of the other way around.
Another concern was that since all of the ingredients in the kit still needed to be cooked, the margin for user error is high. For those with little cooking experience, the expensive meal could come out a dud. Still, at least one user seemed to think the target market for Costco's New York strip dinner kit: "The only defense I have for this is if you're shopping and have a sudden craving for a steak dinner but don't want 12 strip steaks and are too lazy to go to the grocery store...or too broke after spending all your money at Costco."