The Kitchen Appliance Martha Stewart Can't Live Without For Making Pie Crust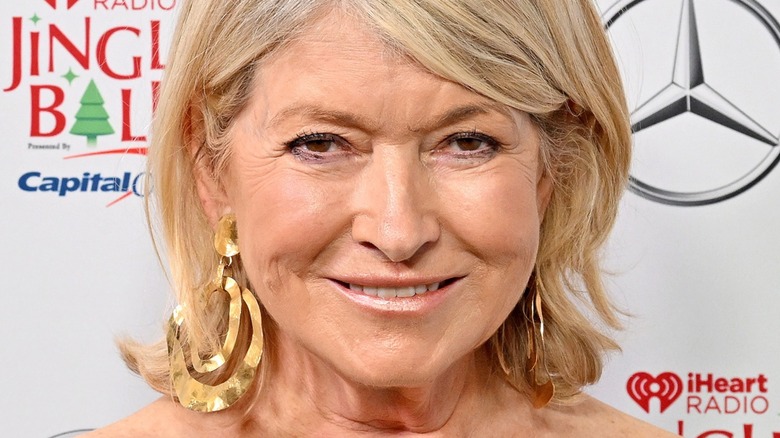 Slaven Vlasic/Getty Images
It's hard to find someone in America who's more of an authority on all things domestic than Martha Stewart. She's authored dozens of titles (99 and counting to be exact) on everything from entertaining at home to planning a wedding. Her cookbooks touch on pretty much every aspect of home cooking, from cakes to hors d'oeurves and American classics to cookies.
And while most of us don't have access to a large staff, a 156-acre farm in Bedford, NY on which to grow most of our food, and a close friendship with Snoop Dogg to keep things interesting, Stewart has built a reputation for generously dispensing with all manner of tips and tricks to help make life a bit easier for us regular people.
For example, she's let us in on an elegant ice upgrade that will help us make stunning cocktails at home. She shared a trick for ensuring roasted salmon stays succulent and moist every time. And she's given advice on how to buy the freshest clams possible.
When it comes time to bake a pie, you guessed it, she has a tip for that as well. There is one appliance that she always turns to, one that can take a lot of the guesswork and time out of whipping up a homemade pie crust.
Use a food processor for perfect pie crust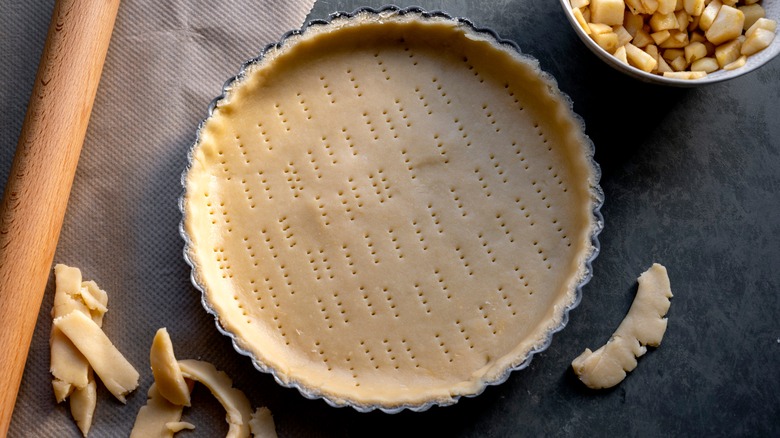 Erhan Inga/Shutterstock
Martha Stewart, who has probably made thousands of pie crusts in her lifetime, says you should rely on a food processor to help make homemade pie crust dough come together in seconds (via Camille Styles).
In order to get that perfectly flaky pie crust, fat needs to be cut into flour and then quickly mixed with ice water. The key is moving fast so that the fat in the dough doesn't warm up. When that cold fat encounters a hot oven the water content evaporates, lending a flaky texture to the crust.
A food processor can cut that fat into the flour much more quickly than human hands can. The key to remember is to pulse the blade, rather than just turning the machine on and letting the blades go. In order to achieve that flaky crust the pieces of fat in the dough need to remain large enough (many recipes call for the butter or fat to be about the size of peas when done, and for the dough to be somewhat shaggy).
With a few quick pulses of a food processor, you can properly cut your fat into the flour, and then a few more pulses while adding ice water and you've got a Martha Stewart-worthy pie crust in literal seconds. To steal a tagline from another domestic goddess, how easy is that? If this shortcut is good enough for Martha Stewart, it's good enough for all of us!