Costco Membership Prices Are Rising - The Only Question Is When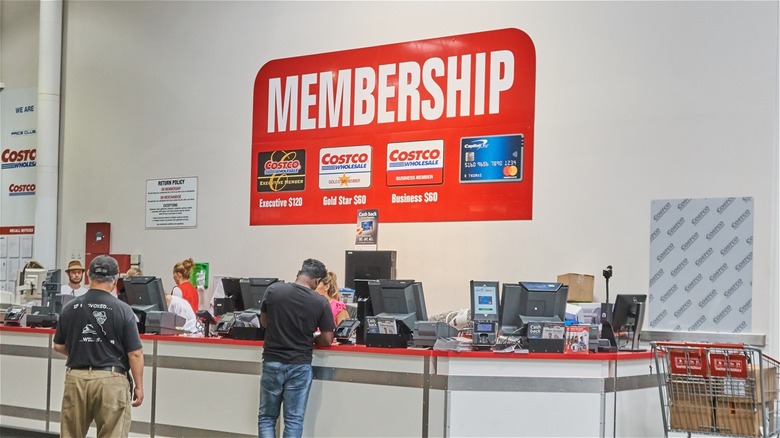 dennizn/Shutterstock
As we all know by now, one of the biggest differences between Costco and other grocery stores is the former's membership program, complete with fancy cards, benefits, and — of course — fees. The basic Gold Star membership tier currently costs $60 per household, while the Executive costs $120 annually.
That being said, the cost of a Costco membership increases every several years, and needless to say, we're about due for another price hike. Back in December 2022, Costco's chief financial officer confirmed in a Q4 earnings call that early 2023 would be in line with the chain's pattern of increasing membership fees every five years and seven months.
Well, here we are, in early 2023, and customers are understandably getting antsy. We all know the membership fee increase is coming, but when exactly? And by how much will each tier's price increase? We may not have all the answers, but we have enough to make some educated guesses.
What you need to know about Costco's membership fees increasing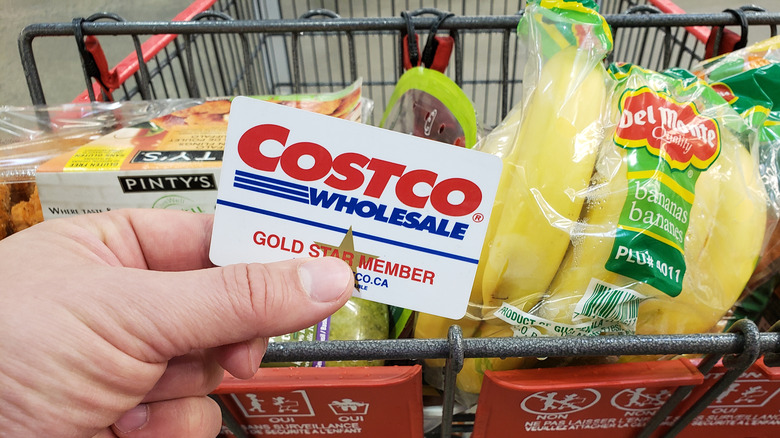 dennizn/Shutterstock
Unfortunately, no one has an answer as to when Costco will next up its membership fees. As pointed out by The Hill, if the chain was sticking hard and fast to the pattern established over the last few decades, the Gold Star membership would have already increased, either in late January or early February.
However, right about now would be a good time for the increase, experts told Yahoo Finance, if not sometime in the coming months. Not only is Costco doing extremely well in terms of both profits and members, but increasing membership fees allows the chain to drive product prices back down — in other words, keeping the famous $1 hot dog at its current price point. Furthermore, competitor Sam's Club increased its own membership fees in 2022.
As for the Costco membership increase itself, there's no reason to believe it'll be any bigger of an increase than usual. Previously, Costco membership fees have increased in increments of five dollars, so it's pretty safe to say that the new prices will be around $65 for Gold Star and $125 for Executive.