Why Jeremy Ford's Controversial Martini Ingredient Works So Well - Exclusive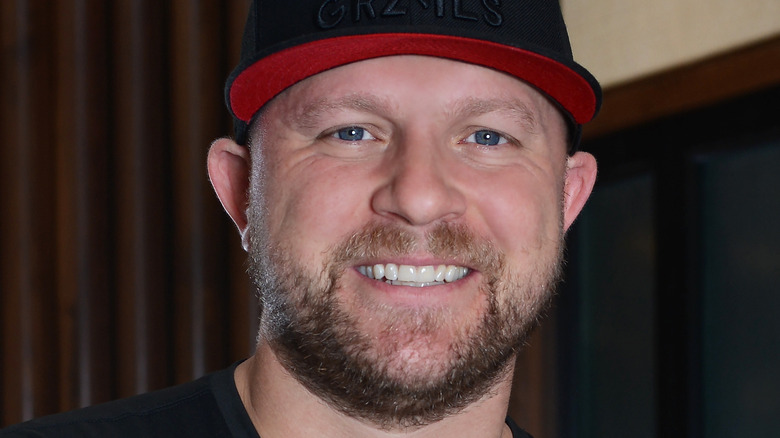 Nothing says classy and dapper more than a classic martini cocktail. Look at Roger Sterling or James Bond. Neither would be complete without this elegant drink. There is a lot of debate around what ingredients should be used to make a truly great martini, and Jeremy Ford has chimed in with his take. 
Ford may have made a name for himself by winning "Top Chef," and he has not slowed down in the slightest since then. In addition to his other ventures, Ford owns three different restaurants, including The Butcher's Club, located at PGA National Resort in Palm Beach.
The Butcher's Club combines the classy 1950s sophistication of a steak house with haute modern cuisine. Among their many offerings, there is a wide array of cocktails. Ford clearly knows his stuff when it comes to old-school style and modern technique. That is why Mashed asked him in an exclusive interview what makes a great martini.
Cheese please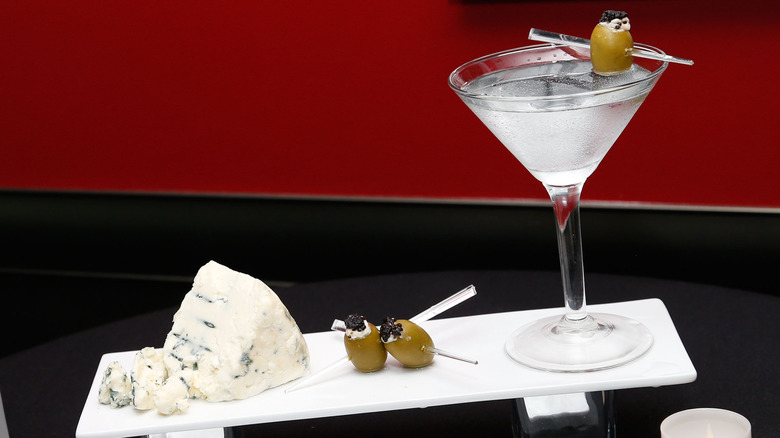 Imeh Akpanudosen/Getty Images
Ford says one has to start with the basics: an "ice-cold glass." From there, most people typically question whether they want a gin martini or a vodka martini. Both are delicious but have different tastes. Instead of focusing on the spirit base, which can be a matter of personal preference, Jeremey Ford focuses on this controversial accompaniment. 
"I love doing the blue cheese olives," Ford said. "People can say what they want because bartenders hate dealing with that, but an extra dirty martini needs the house-made stuffed olives — it has to [have them]."
Ford is obviously not one to skip corners when it comes to food. The same can also clearly be said of his drinks. A long with a lemon twist, the typical garnish for a martini are stuffed olives. A dirty martini, like the one Ford mentions, is a martini that has a little bit of olive brine in the cocktail as well. 
This makes the olives the star of the show, which Ford clearly thinks means they deserve the proper love and respect. While they may be more time-consuming, a blue cheesed stuffed olive will set a martini ahead of all others.
The South Beach Wine & Food Festival takes place annually in South Beach, Florida.