Drunk Bar Owners Can Never Be Successful, According To Jon Taffer - Exclusive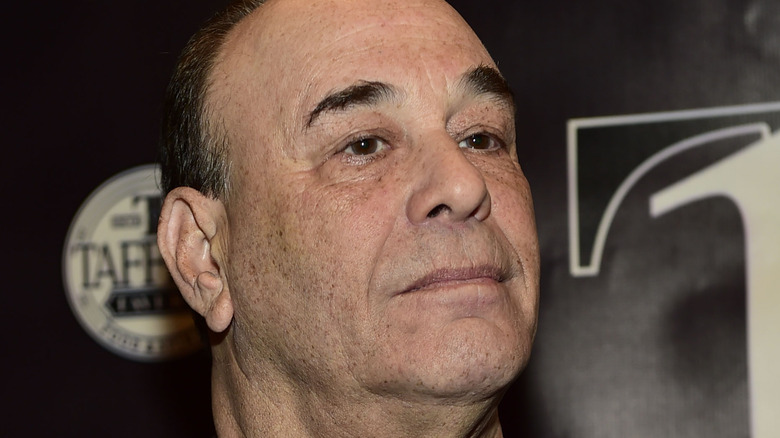 Moses Robinson/Getty Images
In over a decade of making episodes of "Bar Rescue," Jon Taffer has seen just about every kind of hapless bar owner. To paraphrase Tolstoy, prosperous bars are all the same; failing bars all fail in their own special way. Some owners are bad with money. Others don't know how to deal with their employees. Occasionally, they're completely out of touch with what type of bar will work for the space they're in. Taffer has ways of dealing with all of these challenges, but there's one problem that can both tank a bar on its own and exacerbate any other issues that may be present: an owner who drinks on the job.
In "JJ's Sports Bust" — an episode of the new season of "Bar Rescue" — Taffer is tasked with turning around the fortunes of JJ's Sports Bar & Grill, a once-lively establishment that failed to rebound after the pandemic disrupted its business. The business has many problems, but the main issue is that the owner, who runs the business with his wife and children, has given up on running a successful business and instead drinks and parties while he's supposed to be working.
Taffer mentions in the episode that staying sober during work hours is one of his most important rules for bar success. Ultimately, the host's tough-love approach helps put JJ's in a new and positive direction. In an exclusive interview with Mashed, Taffer explained why it's never a good idea for bar owners to get drunk.
A bar owner has too much responsibility for drinking to be acceptable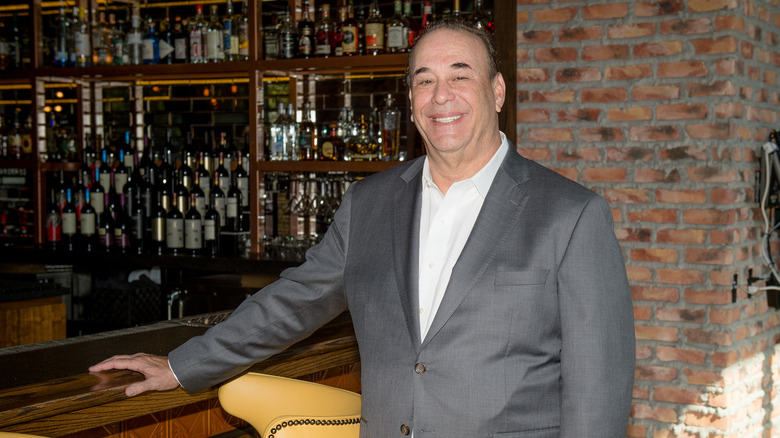 Marcus Ingram/Getty Images
Bars are places where people go to have a few drinks and let loose. It makes sense to drink at a bar, but it's bad news for employees to join in on the fun — especially the owner. As raucous as bars may get, they're still businesses, and the owner needs to be prepared for serious things to happen at any point. Jon Taffer never drank when he managed bars because, as he put it, "Somebody's got to be sober. Somebody has to be responsible for the people in this room. If somebody slips and falls, God forbid ... Somebody could have a heart attack. Somebody's got to be sober and responsible for the people in that room." In an emergency situation, a drunk bar owner is not going to be that helpful.
In addition to safety concerns, it's simply hard to effectively run a business while under the influence. Taffer said, "Successful bar owners are sharp, they have energy, they're walking fast, they're moving fast, they're shaking hands, they're looking in people's eyes, they're engaged." This level of dedication is almost impossible to maintain if you're five shots deep. This is why seeing bar owners drink pisses Taffer off, especially if they're running a family business like JJ's. "He's putting his customers at risk, his business at risk, and in the case of that episode, his family at risk."
The new season of "Bar Rescue" premiered on Paramount Network and Paramount+ on February 26. You can visit Taffer's Tavern locations in Georgia, Massachusetts, and D.C.