A Hero Meal Is Meal Prep's Best Kept Secret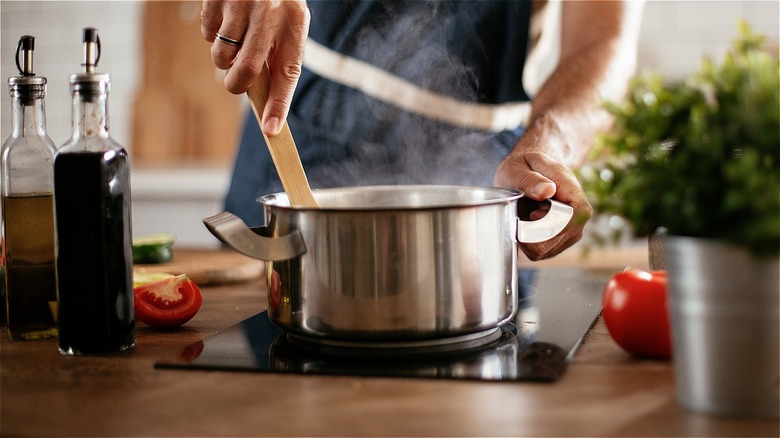 Just Life/Shutterstock
It can feel nearly impossible to keep up with a busy schedule and plate up tasty, nutritious meals every single night. After all, there's a reason that meal kit companies are flourishing, with Statista predicting worldwide revenue for these conveniently composed packages predicted to hit over $25 billion by 2027 — meal kits take some of the prep work out of cooking, and deliver pre-portioned ingredients that are easy to transform into a completed dish.
However, for those who are budget-conscious, particular about the types of meals they like, or unimpressed with all the excess waste and packaging that comes along with most meal kits, there's another simple solution that has existed for far longer — meal prep. Instead of cooking every single day, making meal prep part of your routine allows you to have something healthy and homemade ready to go when you need it.
Frequent meal preppers have their preferences. Many will choose one day a week, such as a Sunday, to prepare full meals for several days. Others choose to prep components that allow them to easily assemble different meals — with a batch or two of grains, one or two proteins, as well as some roasted vegetables and sauce options, you can assemble a variety of different dishes, making it less likely that you'll get tired of whatever you've prepared.
However, there's an unsung hero of the meal prep world that you need to add to your routine — the hero meal.
The perks of a hero meal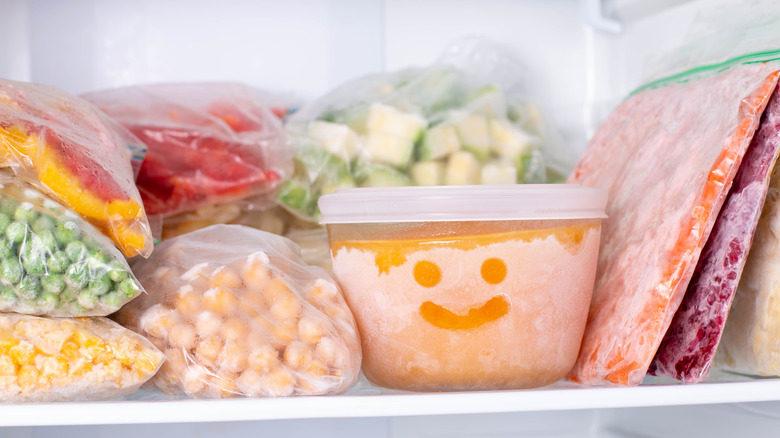 Ahanov Michael/Shutterstock
So, what exactly is a hero meal? As Kevin Curry, founder of FitMenCook, told NPR, it's basically a full dish that you make a large batch of and then essentially split in two. You keep some available in the fridge to enjoy a few times fresh that week, and then you freeze a few portions to eat at a later point.
It's an easy way to level up your meal prep for a few reasons. First of all, it's typically not much more work to double a recipe, so even if you're whipping up a more complicated dish, you only have to do the work once. And second, since you're not eating those additional portions until a later point, you won't get tired of the meal as you would if you were chowing down on the same dish for five dinners in a row.
While there aren't any hard and fast rules about what kind of dish you can make for a hero meal, there are a few general categories that tend to fare a little better in the freezer than others. Things like soups, stews, and curries are all great choices because of how well they reheat. Layered dishes like casseroles and lasagna can also be good picks. Many recipes will even advertise themselves as freezer-friendly, so that can be a handy keyword to look for when gathering meal prep inspiration.