Chick-Fil-A Is Once Again Making A Controversial Rewards Change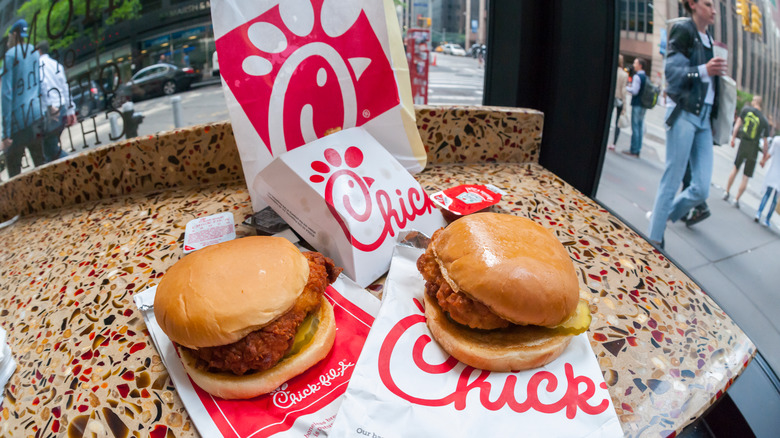 rblfmr/Shutterstock
Chick-fil-A's loyalty and rewards programs have undergone extensive changes over the last decade, with some changes undoubtedly for the better and some for the worse. For instance, in 2013, it was accessible to customers "by invitation only," according to CNBC.
Fortunately, by 2018 Chick-fil-A had changed its rewards program to be open to everyone. This involved splitting members into three tiers, depending on how many points they earned (in other words, how much money they spent at the chain in a given year). In 2021, Chick-fil-A made a small adjustment to its tiers and added a fourth level for Signature Status members. Acquiring this tier requires customers to have earned 10,000 points a year.
Considering how much people struggled to reach Chick-fil-A's Red Status –- just below Signature, at 4,000 points -– it's perfectly understandable that everyone is upset about yet another round of changes being rolled out this year. As you might guess, these changes aren't at all to customers' benefit.
Chick-fil-A customers have to earn more points to score rewards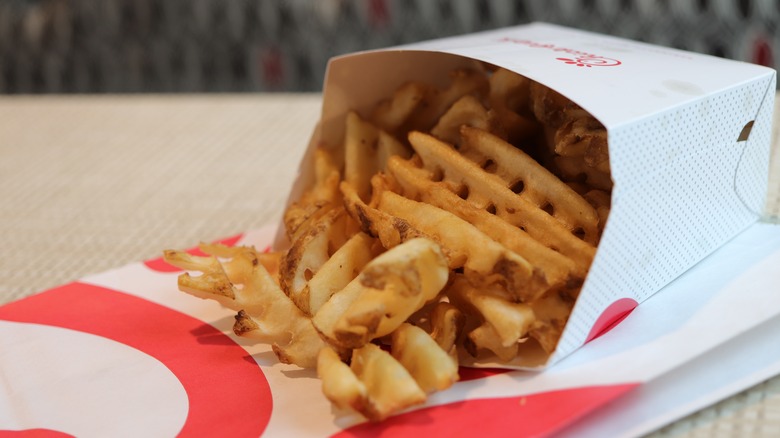 Deutschlandreform/Shutterstock
Just as Starbucks changed its rewards program last month and now requires customers to use more points to score the same menu items for free, Chick-fil-A will follow suit starting in April. Currently, Chick-fil-A members earn 10, 11, 12, and 13 points per dollar spent at the chain (depending on what tier they're at), and the accumulated points can be used to "buy" menu items and other rewards.
However, after April 4, Chick-fil-A is increasing the "point values" of rewards. In a statement to Insider, Chick-fil-A said the increases were a response to "current market conditions," whether that be inflation, bird flu, and/or other food shortages.
Not only is the fast food chain raising point values, but Chick-fil-A is also adding nine more rewards. For 3,000 points, members can receive a gallon of Sunjoy; for 1,200 points, a free kid's meal; and for 600 points, two chicken strips. For comparison, in 2021, according to Reddit, a three-piece chicken strip was valued at 700 points, so we're now getting less chicken for almost as many points. That's not all: In 2021, 8 grilled nuggets took 700 points to score, while the new rewards program offers a mere 5-piece for 800. Ouch.