The Secret Menu Steakhouse Side Taylor Swift Can't Stop Ordering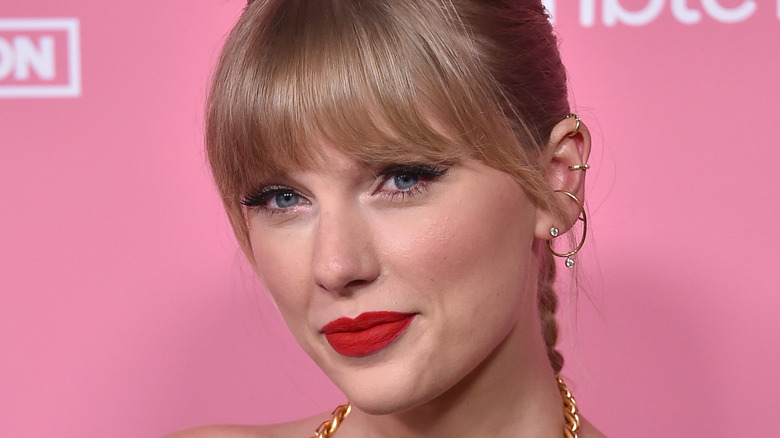 DFree/Shutterstock
If you've ever wondered if your favorite restaurant has a secret menu, there's no better time than the present to find out. Essentially, a secret menu is exactly what it sounds like, and it provides the possibility to discover meals you didn't know existed. The cat's out of the bag on Starbucks' and In-N-Out's secret menus (a quick Google search reveals numerous products in great detail). But did you know steakhouses can also have options unknown to the general public? "Anti-Hero" singer Taylor Swift sure does.
A fan of Del Frisco's Grille, Swift has one side item she absolutely loves. "I've never enjoyed anything with the word 'casserole' in it ever before, but it's basically sweet potatoes with this brown sugary crust," she said to InStyle (via US Magazine). "Oh my God, it's amazing." Perfect for Thanksgiving, the casserole includes vanilla, pecan crumbles, brown sugar, oats, and of course, sweet potatoes. Just like Swift, many Americans enjoy this food for the fall-based holiday. According to a survey by the Harris Poll, only 22% dislike it, but eat it anyway as a tradition.
Taylor Swift is a fan of fried foods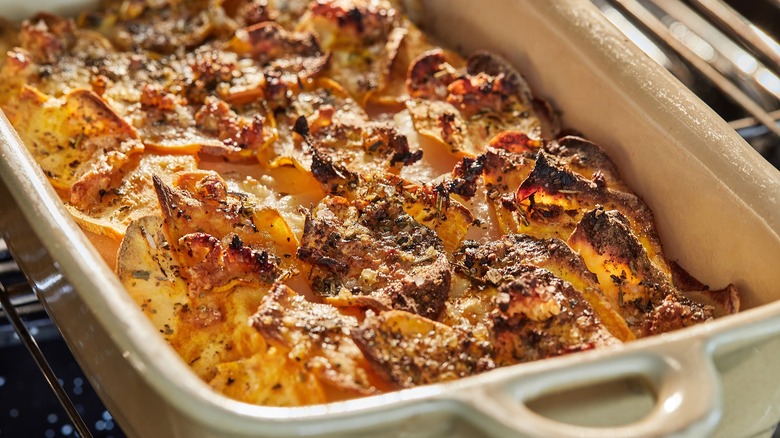 AlexDonin/Shutterstock
Although Taylor Swift undoubtedly loves steakhouse sweet potato casserole, her heart is taken by chicken tenders. In an interview with Vogue, Swift admitted she'd munch on the fried food "every day if calories didn't count." When taking a trip through a fast-food drive-thru, she enjoys a cheeseburger and chocolate milkshake, and when having a late-night drink, she often opts for vodka and Diet Coke.
Despite her love for fried food, she usually chooses nutritious meals to fuel her body. "Taylor seems to have a very healthy approach to food — her diet is varied, she enjoys her food, and she pays attention to her body's hunger and satiety cues," Allison Childress, RDN, Ph.D., said. Like many on-the-go individuals, she's also a fan of Starbucks. In 2021, she paired with the coffee company to create her own latte — a Grande Caramel Nonfat Latte. This collaboration came on the heels of her re-recorded "Red" album. Fans who visited the coffee shop also had the chance to hear the album playing in-store.