Taylor Swift's Go-To Sweet Potato Casserole Is Perfect For Thanksgiving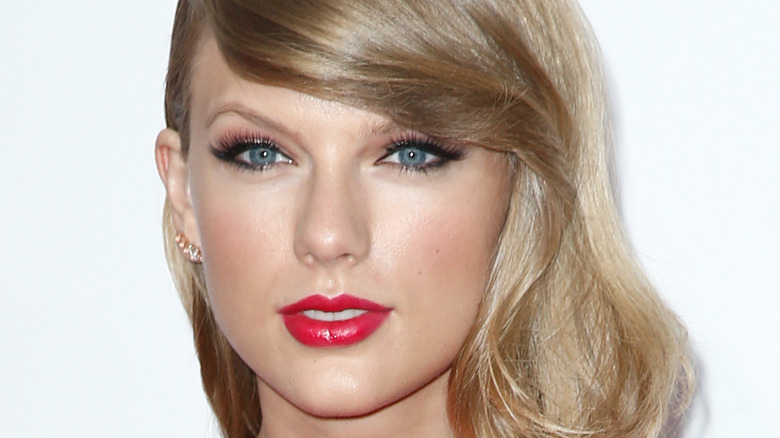 Debby Wong/Shutterstock
Stars: They're just like us. As in, they also celebrate Thanksgiving. Jessica Alba goes the traditional route with turkey, stuffing, and candied yams (via Popstar Online). Chrissy Teigen — who says she hates turkey — opts for two roasted chickens instead, explaining it makes guests "much happier." And Duchess Meghan Markle has been inspired by her British in-laws to serve up Cornish game hens on the American holiday. Supermodel Gigi Hadid even donned an apron last Thanksgiving to bake up a delicious dessert for her family (via Glamour).
However, while the holidays of the rich and famous might not look exactly like your own, you can still celebrate in star style by stealing some of their dishes. One of those you can serve on your Turkey Day table? Taylor Swift's favorite sweet potato casserole, which deserves a spot at any party. Here's how to get — or make — the savory and sweet side dish for your Thanksgiving feast this year.
She likes the sweet potato casserole from Del Frisco's Grille
Everyone knows that the sweet potato casserole is basically dessert disguised as a side dish. And Taylor Swift's favorite sweet potato casserole is no different. It's from Del Frisco's Grille and is filled with half a pound of butter along with brown sugar, vanilla, and roasted pecans (via Parade). "I've never enjoyed anything with the word casserole in it ever before, but it's basically sweet potatoes with this brown sugary crust," she told InStyle (via US Magazine). "Oh my God, it's amazing."
According to Del Frisco's website, it will be serving up Swift's drool-worthy sweet potato casserole as part of its Thanksgiving dinner (which also includes butter and herb roasted turkey and apple and sage sausage stuffing). You can also whip up the ooey gooey side dish for yourself using this recipe provided by the restaurant (via US Magazine).