A New Season Of BBQ Brawl Is Going On Without Michael Symon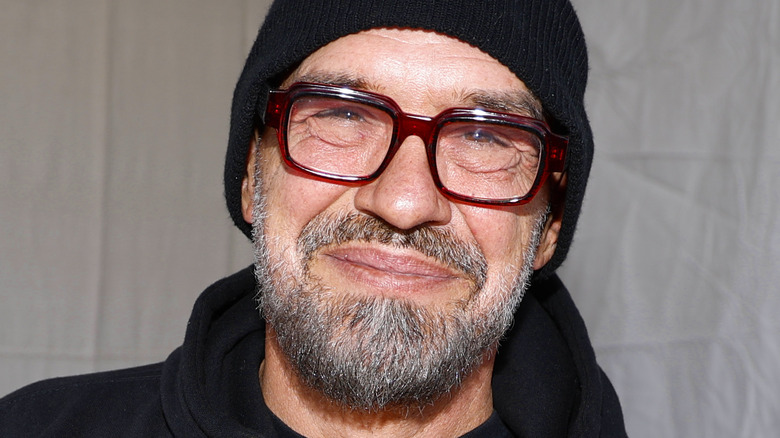 John Lamparski/Getty Images
Food Network has been making some big changes to its programming lately, and not all viewers are fans of what's been going on. Valerie Bertinelli just announced that her show is ending after 14 seasons, Robert Irvine confessed on Twitter that he doesn't think "Restaurant: Impossible" is getting renewed, and now Michael Symon has announced that his Season 3 absence from fun summer cooking show "BBQ Brawl" wasn't a one-off. When a fan on Twitter recently asked Symon, "Will you be doing another season of 'BBQ Brawl?'" the chef answered, "They are doing another season [...] I will not be a part of it though."
Symon appeared in the first two seasons of "BBQ Brawl," first as a mentor, then as a competitor. But even when he didn't appear in Season 3 of the show, Symon reassured fans at the time, tweeting, "Will be back next year [...] just a scheduling thing." However, now he has announced he won't be on the fourth season either, leaving disappointed fans to speculate over his absence and what the show might look like without the celebrated BBQ chef yet again.
Fans miss Symon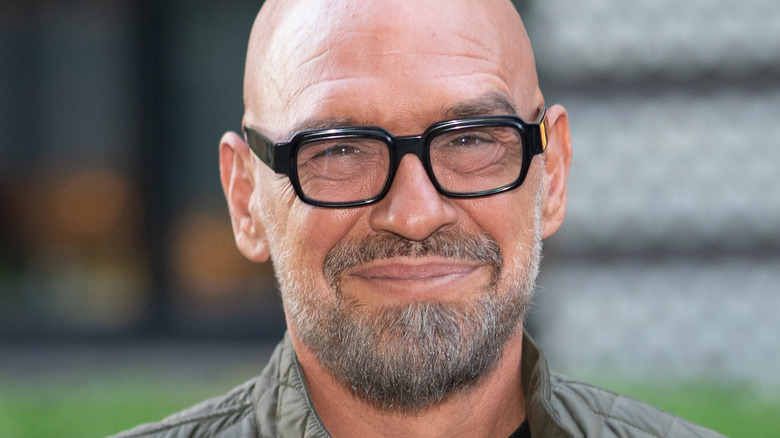 Mark Sagliocco/Getty Images
They are doing another season .. I will not be part of it though .. https://t.co/3vp97ZhYPh

— michael symon (@chefsymon) January 5, 2023
Fans on Twitter seemed sad that Michael Symon wouldn't be returning to "BBQ Brawl." "You were the main reason I watched," shared one. Another said, "While there are several other BBQ people in the Food Network arsenal I feel you are the biggest, and the most experienced. I mean you have a BBQ joint." Presumably, they were referring to Mabel's BBQ, which has two locations in Ohio. Symon recently re-opened his Vegas casino location of Mabel's BBQ, too, so even though he won't be appearing on "Brawl," it sounds like Symon will still be busy cooking up delicious barbecue and smoked meats.
As for who will appear on Season 4 of "BBQ Brawl," it seems to be a mystery. So far it doesn't look like Food Network or any of the other previous hosts of the show have made any statements about when the next season might air or who will be competing. However, fans of Symon will still be able to catch the chef on Food Network this spring, as his show "Symon's Dinners Cooking Out" is returning to the air on Saturday, April 15.