Coca-Cola's Latest Sprite Flavor Is A Strawberry Lover's Dream Come True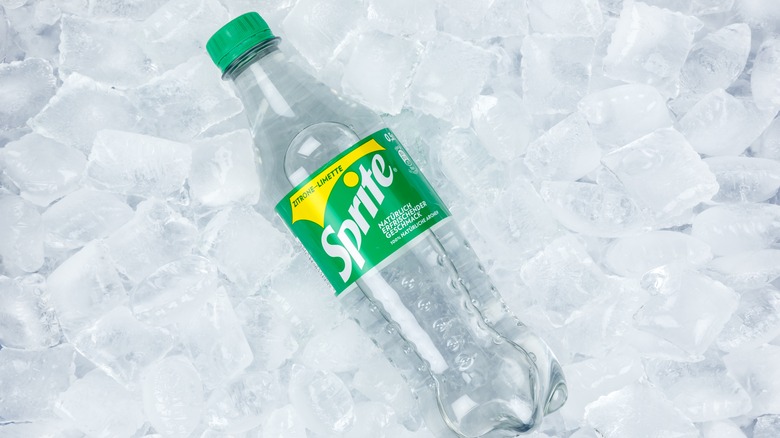 Markus Mainka/Shutterstock
Coca-Cola is ringing in the summer with a new Sprite flavor that's sure to make strawberry lovers' ears perk up. First introduced at 2022's National Association of Convenience Stores tradeshow, the company is launching Sprite Lymonade Strawberry (also reportedly called Sprite Lymonade Legacy) to go hand and hand with its current Lymonade offering. The soft drink company will be combining its signature citrus flavor with both lemonade and strawberry flavoring. 
According to C-Store Dive, Sprite Lymonade Strawberry is based on the company's freestyle drink machines. Those machines allowed customers to combine various of the company's soft drinks with flavoring like strawberry and grape. Carlton Austin, director of retail strategy and commercialization, told the outlet, "The insights we gained [from the Freestyle machine], we've used to actually launch some innovation in the form of our LTO portfolio. So the number two mix we saw with Sprite is strawberry."
No official release date has been announced. However, the soft drink will reportedly be sold in both 20 oz bottles and 12-pack cans emblazoned in a stylish pink and yellow. The company will also reportedly be celebrating 50 years of hip-hop with the new line-up. 
Fans have a lot to say about the new move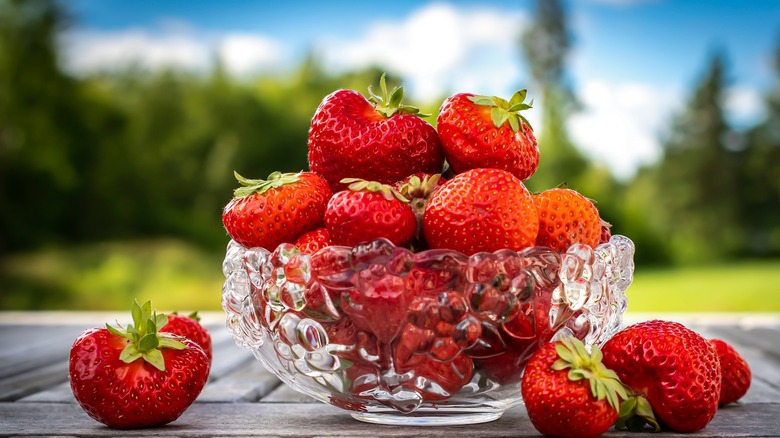 Ruslan Suseynov/Shutterstock
Sprite Lymonade Legacy will be celebrating the history of hip-hop and its lasting legacy. Coca-Cola is one of several institutions highlighting the anniversary including the Grammys. According to NPR, a party in the Bronx in 1973 is considered by many to be where the music genre got its start. It's not the first time Sprite recognized hip-hop. Previously, it honored musical artists by putting their lyrics on its cans. 
On Instagram, Snack-O-Lator, shared an image of the new flavor. In response, several users shared their thoughts comparing the bottle to Pepto Bismol. One user wrote, "Haaaaaa looks like a Pepto Bismol soda!!!" Meanwhile, other users asked about discontinued flavors like Sprite Cranberry. Another user reported the drink was already available in some Texas stores.
The strawberry version of Sprite Lymonade will join the brand's other four variations on the classic soda, which includes Sprite Zero. Back in 2019, Sprite introduced its Lymonade, a twist on the original made with a hint of lemonade. It remains to be seen if the new version will be as popular.