Alex Guarnaschelli Is Ready For Love Again But Watches 'Too Many Rom-Coms'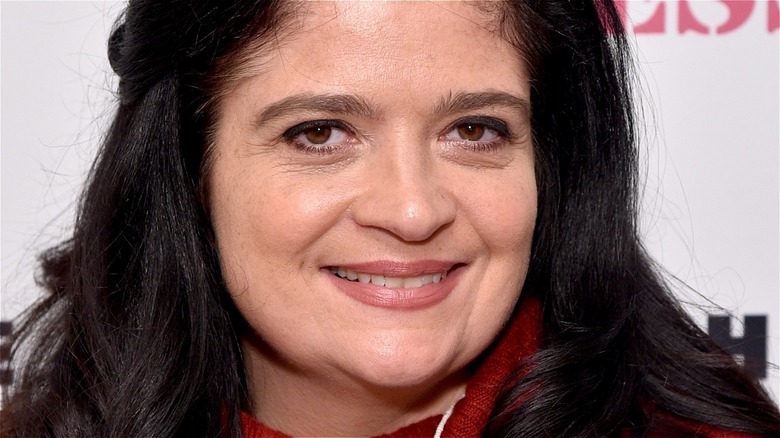 Bryan Bedder/Getty
You might call celebrity chef Alex Guarnaschelli a hopeless romantic or maybe a hopeful one. The "Alex Versus America" and "Ciao House" star may have parted ways with her fiancé, chef Michael Castellon, in February of 2022 and ex-husband Brandon Clark before that (via People), but she's not giving up on finding love.
Guarnaschelli recently told People she is "100 percent" on board with dating again. She also named two things she wants from a potential partner – "loyalty and foot rubs." But it's a safe bet that she won't be looking for love on a dating app, unlike fellow food celeb Anne Burrell, who met her husband on Bumble (via People). "I think you meet people in the universe. I watch too many rom-coms," Guarnaschelli said.
Guarnaschelli's Twitter account gives some clues about at least some of the romantic comedies that have tugged at her heartstrings. "No matter how many times I watch 'When Harry Met Sally,' I cry. It's involuntary behavior," she tweeted. She's also expressed her affinity for "Forgetting Sarah Marshall" quotes on the social media platform.
Alex Guarnaschelli found comfort in pizza and a pooch post-breakup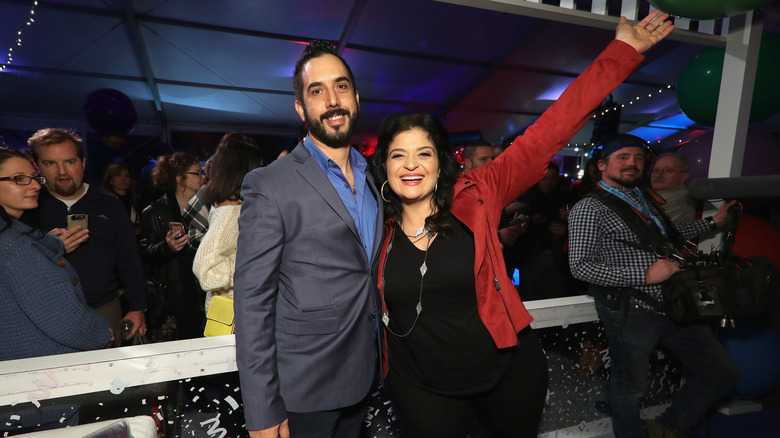 Cindy Ord/Getty Images
When it comes to healing after a breakup, Alex Guarnaschelli has turned to at least two things, one of which, not surprisingly, is food. While struggling with the split from Castellon, she said in an Instagram story that she was finding solace in pizza (via People). Guarnaschelli and her daughter, Ava, both found love in their newly adopted dog, an Australian Shepherd they named Leon, who, of course, has his own Instagram account. Her furry companion clearly helped put a smile on her face. Responding to a photo of Guarnaschelli cuddling Leon close, a fan commented, "Alex, it's wonderful to see you looking so happy. This precious baby is the best form of therapy."
Guarnaschelli has also given romantic advice. In one of her "Ask Me Anything" posts on Instagram, a user posed a question of the heart, and she had quite an answer. The person had feelings for a girl but didn't know if they were mutual and wasn't sure how to handle it. Guarnaschelli responded, "I think life is really short, and if you like somebody, shoot your shot. Take your chance. Good luck."
Guarnaschelli's fans are all about her return to the dating world. On Reddit, user u/getalonglildoggy seemed to go so far as to ask her out, that is, if commenting on a social media post qualifies as a date proposal. "Alex Guarnaschelli if you read this I'm free on Thursday night and would like to hang out," they wrote.