The Portlandia Episode You Forgot Bobby Flay Starred In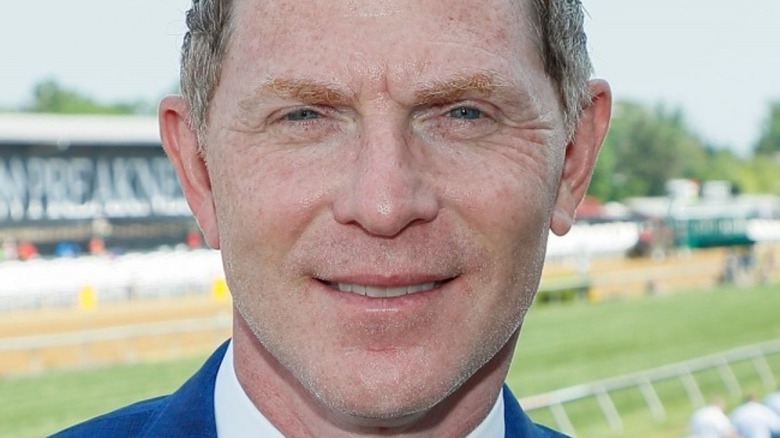 Paul Morigi/Getty Images
The work of many celebrity chefs extends far beyond the kitchen; some host cooking competitions, others write cookbooks, and a few even like to spend some time in the spotlight and do some acting. One such chef is Bobby Flay, who has had his fair share of TV show appearances that extend far beyond the Food Network. He made his official acting debut back in 2011 on a few episodes of HBO's "Entourage" and most recently appeared in a 2022 movie titled "One Delicious Christmas." 
Aside from these more serious roles, Flay has also played several roles as himself, including a 2018 film that was aptly titled "Scooby-Doo and the Gourmet Ghost." (Even his celebrity cat, Nacho, made an appearance). Another lesser-known role of his that you may have missed was when he cameoed in a 2012 episode of "Portlandia," a sketch comedy series that parodies the lifestyle in Portland, Oregon.
Bobby Flay played himself on Portlandia
In Season 2, Episode 11 of the show (titled "The Brunch Special"), Bobby Flay stars as himself, helping "Portlandia's" co-creator, writer, and director Jonathan Krisel as he searches far and wide for the perfect marionberry pancake. The episode is the season's finale, which explains why it's an hour-long edition of the previous episode (simply titled "Brunch Village") that features an extra 15 minutes of bonus footage, including some mockumentary-style segments. 
This bonus footage is where we meet Krisel, who is determined to find a marionberry pancake that's worth waiting six hours in line for, which is what happens in the episode. He discusses his goal with executive producer Lorne Michaels, who then sends him to Bobby Flay's house. After greeting one another, Flay tries to get an idea of what the show is about. He asks, "It's a cooking show?" Krisel replies, "It's a deep cable, quirky show." Flay goes on to ask, "When you say deep cable, like, the channel with three digits?" Krisel quickly and confidently answers, "Definitely."
Flay's marionberry pancakes saved the day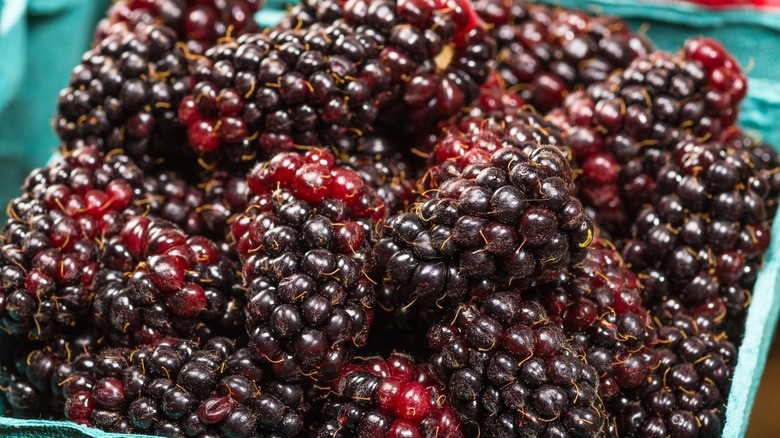 Zigzag Mountain Art/Shutterstock
After a brief argument as to whether or not marionberries are just what Oregonians call blackberries — Bobby Flay insists they're just blackberries — Jonathan Krisel steps back and lets Flay take over to create a pancake batter. While the batter rests, the pair plays a game of hide and seek. This unique episode of "Portlandia" is like two episodes blended into one: The audience gets the extended cut of the previous episode, plus a behind-the-scenes featurette on how they made it. It departs from the usual heavy focus placed on the show's starring actors, Fred Armisen and Carrie Brownstein, and instead puts the sometimes bizarre citizens of Portland in the spotlight. 
One of the best things about the episode? The pancakes actually wind up being worth the wait in the end. Though they never come right out and say it, we can assume it's likely because Flay did what he does best and made a delicious batch of blackberry— er, marionberry — pancakes.