We Finally Know Why Jersey Mike's Doesn't Toast Subs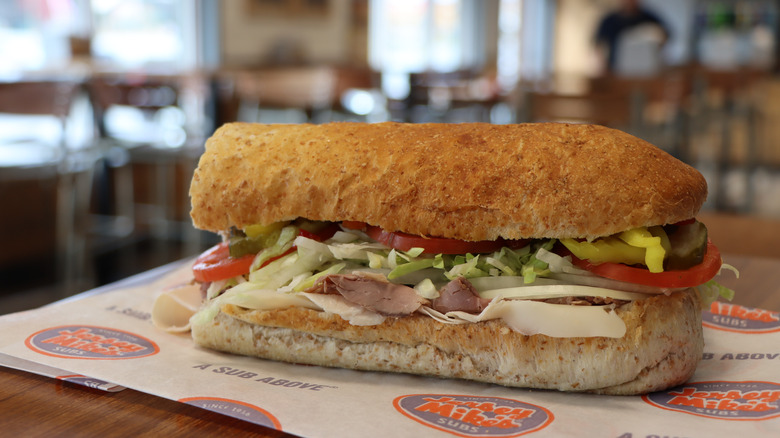 Deutschlandreform/Shutterstock
Sometimes, when you're craving a sandwich, you just want it toasted to add that little bit of crunchiness and melt the cheese just right. There are some sub franchises that toast hoagies such as Quiznos and Subway, but one popular chain that doesn't is Jersey Mike's. According to Jersey Mike's website, there is a very straightforward reason for this. Toasting subs is simply not part of their recipe and its staff is not trained in toasting subs. However, they do go on to note that since the stores are franchised, it would be up to an individual store owner's "discretion to accommodate by putting bread on the grill."
The topic was once brought before the subreddit r/jerseymikes after a Redditor posed the query, "Can you get cold subs toasted?" This person had never previously tried Jersey Mike's subs and explained that the main deterrent was their dislike of cold subs. Employees chimed in with differing responses. One wryly noted, "We don't have a toaster." Another bluntly stated, "Nope. Cold stays cold. But the Philly is A+ as long as you get the right employee making it," referencing Jersey Mike's hot subs that are cooked on the grill like its assortment of beef and chicken cheesesteaks and grilled portabella sandwiches.
Is toasting overrated?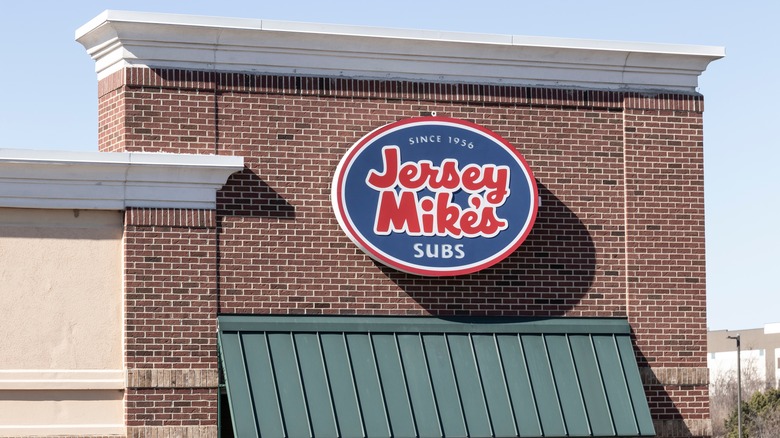 Jonathan Weiss/Shutterstock
Other Jersey Mike's employees commenting on the subreddit thread noted that because they do have a grill, there is another alternative to toasting, although it is frowned upon by the higher-ups. "Yeah we don't have a toaster but we can throw a cold sub on the grill," said a user. "Heat meat, melt the cheese, toast the bread. But corporate discourages people from doing it." Much like the message on Jersey Mike's website indicates, whether a store warms up a sandwich on the grill does appear to be based on an individual owner's discretion. "At my store and others in my area we will throw the meat and cheese on the grill," divulged one forum contributor.
This inability to toast subs hasn't been an impediment to Jersey Mike's success. The company has grown exponentially in recent years, now boasting more than 2,000 locations and earning the distinction of the fastest-growing fast-food chain in America in 2022 (via QSR Magazine). Additionally, other sub franchises, such as Jimmy John's, only offer cold subs and their sales are still booming (per Restaurant Business). In contrast, you would be hard-pressed to find a Quiznos these days, a business that specializes in toasting subs. Only 154 stores remain as of 2023 (according to ScrapeHero), as the company has suffered a precipitous decline. Maybe toasting is overrated. Or, perhaps it's just one part of a customer satisfaction equation that factors taste, value, choice, and other variables.