Wendy's Google Cloud AI Will Change The Future Of Restaurant Drive-Thrus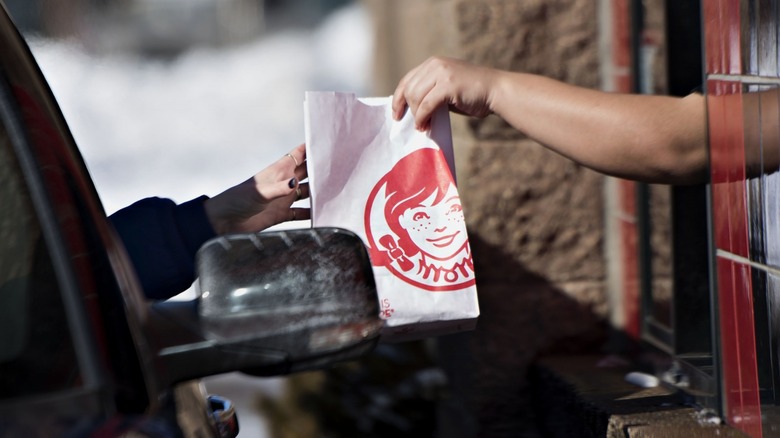 Credit: Bloomberg/Getty
It's becoming increasingly likely that AI will be taking your drive-thru order in the near future. McDonald's may have tested the waters back in 2021, but several fast food chains are now preparing to incorporate AI into their own restaurants. Wendy's is the latest to announce an AI system, partnering with Google Cloud to form Wendy's FreshAI. In a press release, the fast food chain acknowledged the potential hurdle of incorporating artificial intelligence at the drive-thru. Since being implemented at McDonald's, several TikTokers have complained about AI getting their orders wrong. McDonald's CEO Chris Kempczinski even admitted to CNBC that its AI system was only 85% accurate. 
Wendy's is hoping to do better, thanks to a new generative AI powered by Google Cloud. This artificial intelligence system will reportedly know the restaurant's menu and rules enough to take "made-to-order requests." As Google Cloud CEO Thomas Kurian told The Wall Street Journal, "You may think driving by and speaking into a drive-through is an easy problem for AI, but it's actually one of the hardest."
Is this good news for "secret menu" enthusiasts, or will it make your trip to the drive-through feel a little less personal? In the press release, Wendy's said more than two-thirds of their customers prefer to order using for drive-thru. Wendy's announcement comes on the heels of Carl's Jr. and Hardee's announcing it was also integrating AI into some of its restaurants. Many are wondering how these changes will affect workers. 
Will AI replace fast food workers?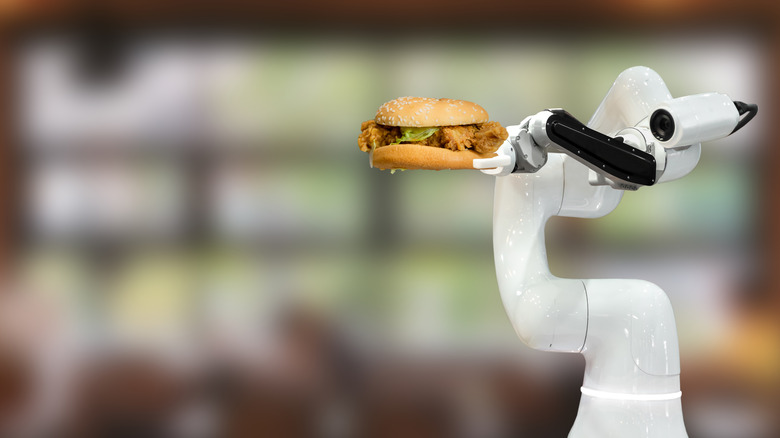 Sompong_tom/Getty Images
Wendy's will reportedly test the AI system at one restaurant in Columbus, Ohio in June 2023, so for the time being, there won't be any major changes to other restaurants nationwide. However, the fast food chain is clearly hoping for this technology to be a game changer. Once, AI masters the drive-up window, what's next? The rise of AI at the drive-thru has several people worried about the future of fast food. As one Redditor wrote, "When has automaton ever actually helped laborers? It's just less jobs available not more fulfilling tasks."
According to the U.S. Bureau of Labor and Statistics, there were around three million people working in the fast food industry in 2022. It's unclear how these AI systems will affect their employment. For what it's worth, Carl's Jr. and Hardee's anticipated the AI system helping current employees by freeing them up to do other tasks rather than replacing them outright. With other restaurant chains experimenting with using robots, your favorite quick fast food restaurant may start to look like a scene from a science fiction film.