Beyond Meat Was Just Slapped With Another Lawsuit – This Time From Investors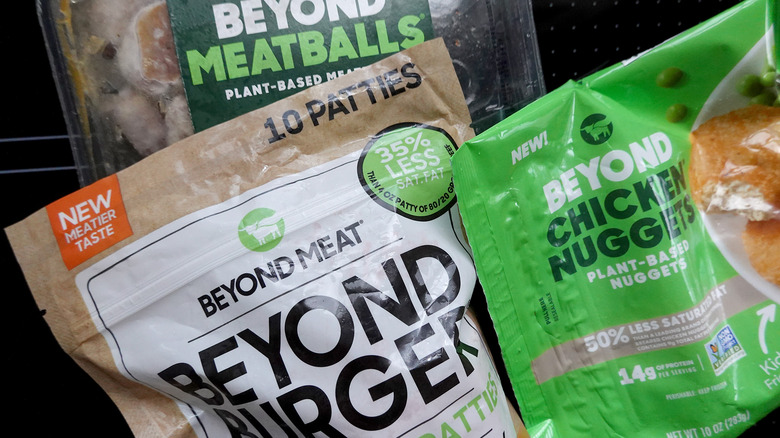 Joe Raedle/Getty Images
Beyond Meat — a brand that was once the face of plant-based protein — appears to be losing its stature. On top of two lawsuits in 2022, the company is now facing a class action lawsuit from its own investors. They are claiming that they were misled by the company's manufacturing and growth projections.
Following the company's decision to go public in 2019 based on its market growth potential, Beyond Meat has faced a series of financial hardships. Despite an increase in the global vegan food market, the plant-based meat powerhouse is losing capital. Compared to last year's first-quarter revenue reports, the company is down 15.7% in 2023 with a noticeable decrease in sales per pound.
The litigation, brought to Beyond Meat by the Retail Wholesale Department Store Union 338 Retirement Fund, accuses the plant-based meat brand of deceiving its public investors by over-estimating its manufacturing capacity and growth projections. The company's CEO Ethan Brown blames both market competition and inflation as the cause of the decrease in sales (via Business Insider). However, according to the lawsuit, investors believe that Brown and other corporate members intentionally deceived them over several potential growth opportunities and the company's financial well-being.
Beyond Meat sued over stock fraud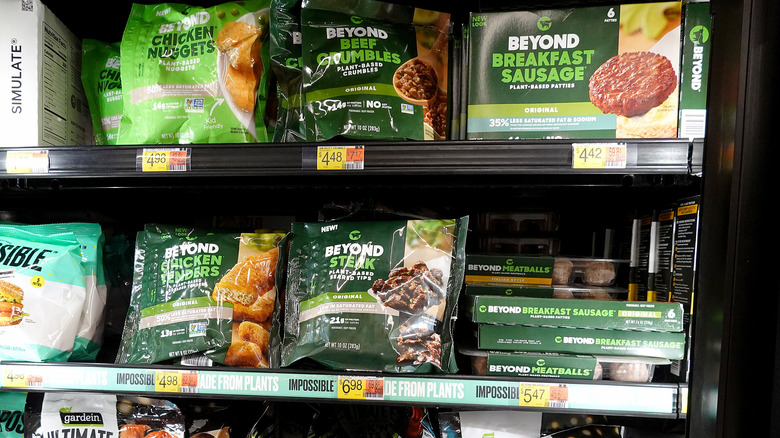 Joe Raedle/Getty Images
The lawsuit alleges that Beyond Meat's CEO, CFO, and COO colluded in a marketing scheme to deceive public investors and company shareholders into believing the brand would overcome the financial obstacles it faced in 2022. The brand allegedly told its public investors that its commercial partnerships with McDonald's, Starbucks, KFC, and Taco Bell would be tested to ensure production could be met at such a large scale. However, most of the partnerships didn't move beyond the trial phase.
The lawsuit comes amid both a decrease in sales and unsold inventory for the company, which investors involved in the lawsuit felt blindsided by. According to the lawsuit, "These misleading statements and omissions artificially inflated the price of Beyond Meat stock and operated as a fraud or deceit." A trial by jury has been demanded. 
It's been a difficult time for Beyond Meat. In addition to laying off 200 employees, the company was also slapped with two lawsuits over false advertising and fraudulent labeling that impacted the supply chain. Based on recent shortcomings, the future isn't bright for Beyond Meat. However, only time will tell what the future holds for the once-promising plant-based meat company.