The Worst Part Of Filming Ciao House, According To Gabe Bertaccini - Exclusive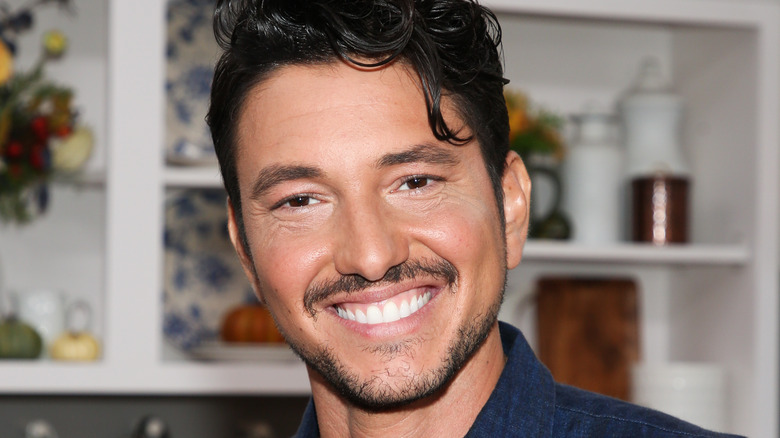 Paul Archuleta/Getty Images
Food Network's new cooking competition show set in a Tuscan villa, "Ciao House," is a unique take on the network's traditional competition shows, pitting contestants against each other night and day. Besides duking it out in the kitchen, they're forced to live alongside one another in the villa, fighting for winnings that go beyond a mere cash prize. The winner of "Ciao House" will embark on a VIP educational tour of Italy, learning from the country's culinary masters. It's a prize that none of the contestants could access on their own.
Given that the stakes are so high and the competitive environment is so fierce, one could make a range of guesses as to the worst parts of the filming process for the competing chefs. However, even for the show's judges, Gabriele Bertaccini and Alex Guarnaschelli, the filming process — while admittedly amazing — was no walk in the park. In an exclusive Mashed interview, Bertaccini shared the worst and best parts of filming "Ciao House," citing the weather as a particularly challenging obstacle for the cast and crew.
Cranking up the heat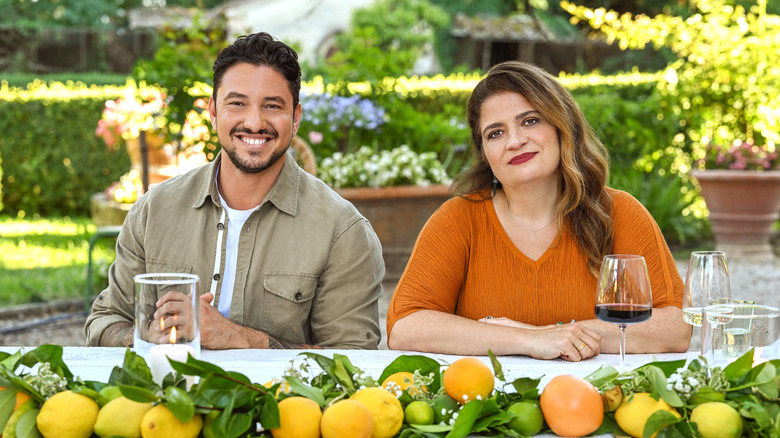 Courtesy of Food Network
Warm, sunny Tuscany might sound like an idyllic place to be on set for a few weeks, but the "Ciao House" team found themselves fighting the weather more than appreciating it. "We filmed during the heat wave," Gabe Bertaccini said, referencing the extreme temperatures that impacted Europe last year. "We started [filming] the first day of the heat wave and we finished the whole show the last day of the heat wave. We hit it all, and you can see it. You can see in the show, everybody's sweating ... That was very rough."
Bertaccini mentioned that the heat was even worse for the competing chefs, who were cooking in "a small kitchen with the fireplace going and an open fire, while it's literally 118 degrees [Fahrenheit] outside and humid." He also noted that he'd imagine the heat was Alex Guarnaschelli's least favorite part of hosting and judging the show, too.
Thankfully, the pros outweighed the cons, as Bertaccini mentioned that participating in the show was just an opportunity he couldn't pass up. For the next season of "Ciao House," though, he plans on arriving in Italy "at a time [when] it's cooler."
New episodes of "Ciao House" premiere on Food Network on Sunday nights at 9:00 p.m. ET.