Move Over Kahlúa — There's A New Coffee Liqueur In Town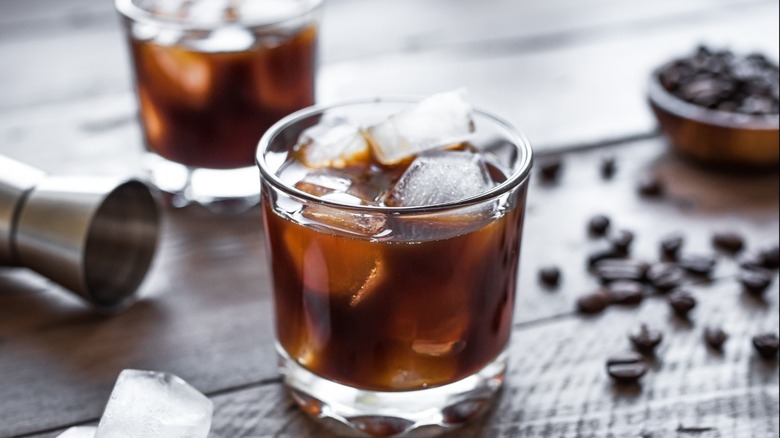 Oksana Mizina/Shutterstock
Espresso martini aficionados have a new twist they can add to their drinks — and no, it's not the parmesan cheese trend taking TikTok by storm. The popular caffeinated cocktail created in London by Dick Bradsell in the '80s can now be shaken up with a new product from tequila distiller Costa Tequila. The brand's Costa Café Mexican coffee liqueur features a blend of 100% Mexican coffee, which is generally mild in flavor, and 100% blue agave tequila. Named Hi/Lo, the tequila in the mix combines spirits from both Los Altos (The Highlands) and Valle de Tequila (The Lowlands), known for contrasting flavor profiles.
What does the blend taste like? In a press release shared with Mashed, the brand shared that the liqueur has a mixture of caramel and vanilla notes for a hint of sweetness, which can be sipped neat, on the rocks, or mixed into coffee cocktails. Costa Tequila founder Steve Gavula III said in a social media post that it took nearly a year of development to create Costa Café, a period in which he learned about the similarities that tequila and coffee plants share in terms of both physical attributes and cultural traditions.
Coffee and tequila are a lucrative duo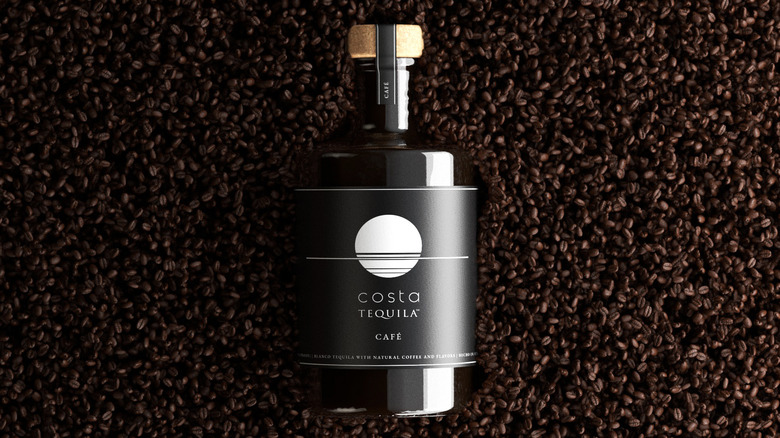 Costa Tequila
Though there are already plenty of coffee liqueur brands on the market, it makes sense why newcomers are joining the scene. For one, multiple outlets named espresso martinis as one of the top drinks of 2022. It's also easy to see why a brand would choose to make coffee liqueur with tequila instead of the customary rum or vodka: The espresso martini's surge in popularity mirrors the rapid market growth of tequila, which is expected to surpass $15 billion by 2029 as more people embrace the spirit and different flavor options become available, according to Fortune Business Insights. 
How is a smaller, four-year-old coffee liqueur brand like Costa Café, which sold 16,000 cases in 2022, to compete with the likes of household names like Kahlúa? That may not be as hards as it sounds. The fellow Mexican brand, dating back to 1936, has experienced a drop in online popularity over the last few years, according to Tastewise, which analyzes social conversations in the food and beverage industry. 
Finally, ready-to-drink coffee controls 20% of the coffee market, according to Mintel (via MyDrink Beverages), presenting an opportunity for Costa Tequila's RTD coffee liqueur in a growing segment. While most coffee liqueur brands are made with a lower ABV content hovering around 20%, including rum-based Kahlúa at 16%, Costa Café is much stronger than the typical mixer at 35% ABV. Based in Florida, the brand can be found online or at retail locations in select states.