Gordon Ramsay Jumps Out Of A Helicopter For Food Stars Beach Shack Showdown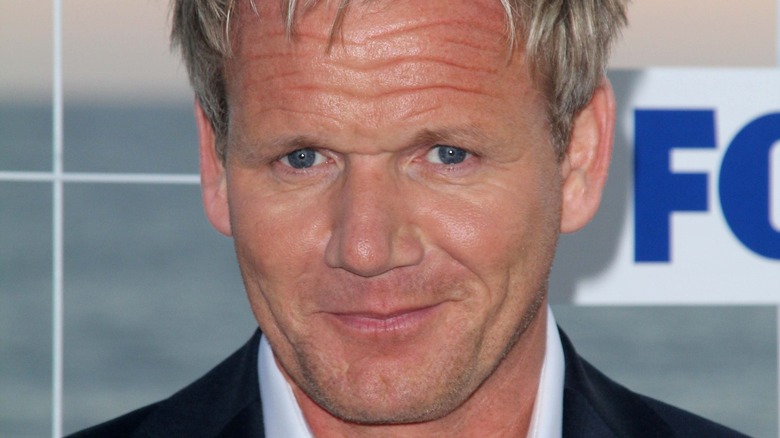 s_bukley/Shutterstock
You can't say that Gordon Ramsay doesn't know how to make an entrance. In the series premiere of "Gordon Ramsay's Food Stars," Ramsay shocked both audiences and contestants when he decided to jump out of a helicopter into the ocean during the opening moments of the episode. Ramsay certainly knows how to make a splash as the group of hopefuls stared in a mix of surprise and terror. 
It's actually not the first time Ramsay has jumped out of a helicopter. He previously took a dive while filming a 2020 episode of "Gordon Ramsay: Uncharted." That show featured the iconic chef performing various thrills including underwater diving. In comparison, "Food Stars" is a less extreme outing but does feature Ramsay's trademark barbs. 
Back on shore, Ramsay tasked his fresh group of entrepreneurs with opening three seaside beach shacks. One team offered beachgoers Asian fusion meatballs and soba noodles, while the second team set about making bacon cheeseburger sliders. The third team channeled Mexican street food and served up tacos and churros. Along the way, Ramsay gave the teams advice, whether it be to do away with garnishings, lower prices, edit their flavors, or rethink menu items entirely. 
The Food Stars shack showdown sends one entrepreneur home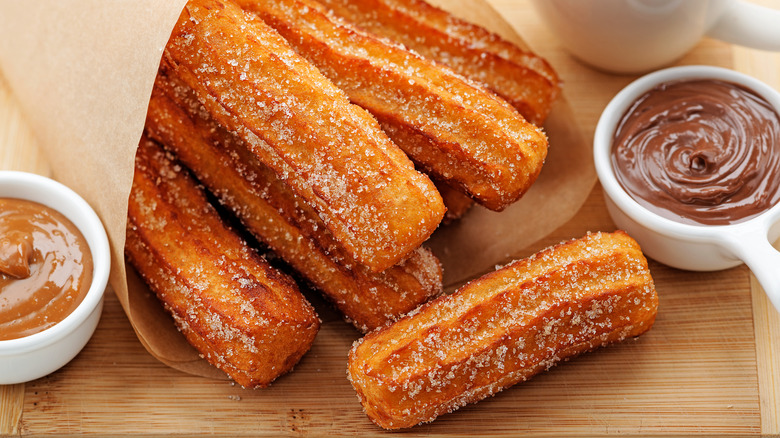 nelea33/Shutterstock
As part of this episode's challenge, Gordon Ramsay gave the three teams of entrepreneurs two hours to sell as much food to beachgoers as they could. However, things quickly took a turn for the worse as customers reported undercooked burger patties, orders backed up, and teammates turned on each other.
However, one team showed initiative and managed to pull ahead of the other two teams. The team serving meatballs started offering samples to customers waiting in line at the taco shack. To add insult to injury, the tacos-and-churros team was forced to refund customers after having too many churros on backorder. The meatball shack team further enticed customers to their business by slashing prices. While the taco shack may have stumbled, ultimately the cheeseburger sliders team faced a cut with Kagen Cox the first contestant eliminated. 
Overall, Ramsay called out the entrepreneurs for their lack of teamwork and reiterated his hopes that he has someone worthy to invest in by the end of the season. As it stands, the entrepreneurs' inability to work together is an insult to the chef. With the season just kicking off, Ramsay is sure to put the contestants through the wringer, but viewers may be curious to see how Ramsay might top his helicopter stunt.