What Happened To EveryTable From Shark Tank?
An appearance on the hit ABC series "Shark Tank" can be life-changing for passionate entrepreneurs looking to grow their businesses, especially if they successfully make a deal with one of the Sharks. Even when a deal isn't struck, the exposure from being on the show can be a real boost for a company. One of these lucky companies is EveryTable, a restaurant concept that turns fast food on its head with nutritious recipes and a mission to improve access in areas without healthy dining choices.
EveryTable founders Sam Polk and David Foster made their pitch in an episode that aired in January 2018, agreeing to sell Shark Rohan Oza 10% of their company for $1 million. Unfortunately, the deal ultimately appears not to have closed for unknown reasons and does not appear on public lists of Oza's investments. As far as is publicly known, no other Shark became a partner in the company at a later date either.
Still, that doesn't seem to have held back EveryTable. When it pitched to the Sharks, the company had only a handful of locations and just over $3 million in annual revenue. A year later, in 2019, it had secured an additional $7 million in funding, one of several rounds of investment, most recently culminating in $55 million raised in 2022. Dealroom.co estimates the company is worth anywhere from $220-$330 million — quite the improvement from the $20 million valuation of the failed "Shark Tank" deal.
No Shark? No problem for a company with a mission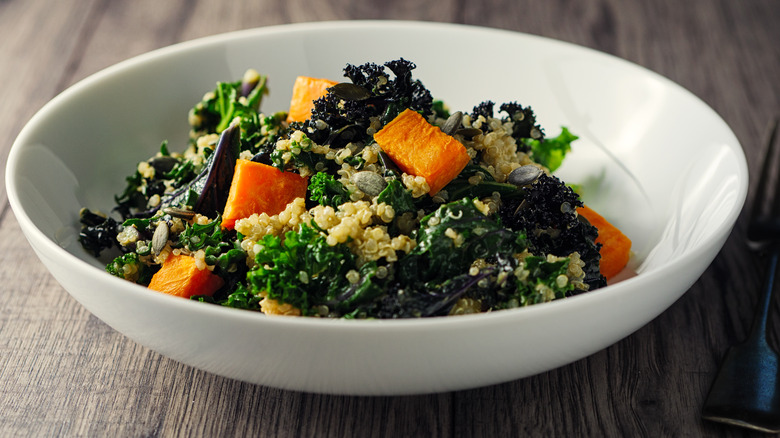 Haoliang/Getty Images
Over the past few years, EveryTable has used these cash infusions to grow dramatically. Today, the company boasts 63 total locations, 55 in Southern California, with the balance in New York City. EveryTable has also launched a home subscription plan, joining the ranks of other healthy meal delivery services delivering affordable, easy-to-prepare meals directly to diners' doorsteps.
EveryTable stands out from other fast food chains not only through its healthier menu — they offer dishes such as kale salad, jerk chicken, and veggie chili — but also through its unique process for choosing locations and pricing structure. The company deliberately opens in so-called food deserts, a term that refers to areas with an abundance of fast food joints, and without easy access to healthy groceries and other food options. In addition, prices vary depending on the location, a move that ensures EveryTable meals are affordable to those living nearby.
EveryTable certainly isn't unique in enjoying a huge boost from its appearance on the show. Hungry food entrepreneurs should take a close look at our list of restaurants that found success after "Shark Tank."