Andrew Zimmern Tells Us Exactly What's Under The Silos Baking Competition Judging Table - Exclusive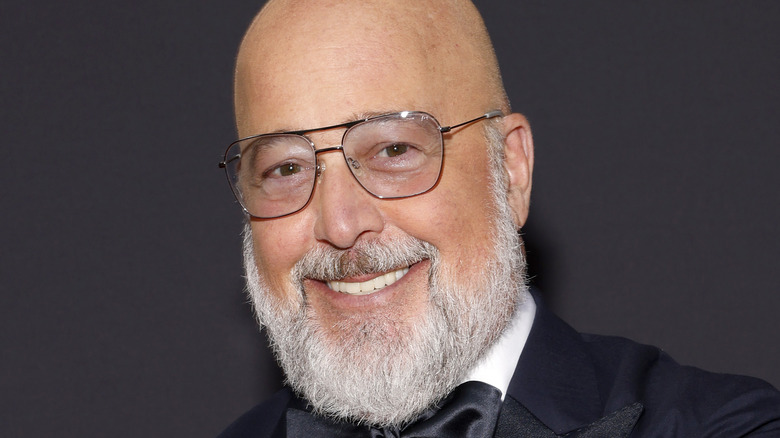 Jeff Schear/Getty Images
Magnolia Network has listened to its viewers and brought the world what they asked for, more "Silos Baking Competition." This time, though, instead of one-off specials, the show is back with a full season featuring 25 home bakers vying for a prize of $100,000 and a spot on the Silos Baking Co. menu.
While the competition is bigger and better than ever, some things remain the same, with Chef Andrew Zimmern returning as a guest judge in several episodes of the season. We catch up with Andrew Zimmern in an exclusive interview to ask him about returning for the new season. Zimmern has a love for the show and did not hesitate to come back, stating, "It's a lot of fun, and they asked me."
One of the things that set "Silos Baking Competition" apart from other shows is that the judges and host are not pulling out devastating tricks from behind the table. "[That] is a cute idea, but I don't think it's fair to the people who are cooking," says Zimmern. But it begs the question, if the judges aren't hiding challenges, then what are they hiding under the judging table? Zimmern has a cheeky answer for that: "I can tell you that underneath that desk that I sit at are 14 cups of coffee, 36 bottles of water, several hot dogs and half-eaten sandwiches, and a lot of Kleenex."
Emotions in competition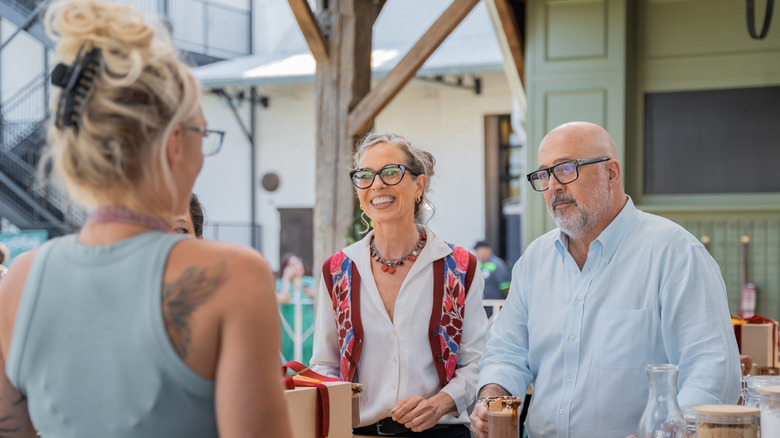 Magnolia Network
Obviously, with competitions, there is a lot of work and running around involved. Coffee and sandwiches are necessary fuel to keep you going. Plus, in that Texas heat, keeping hydrated is important. But the critical item under the stand is the tissues. While all competitions can cause emotions to run high, viewers may be surprised by all the tears shed in the show, by judges and contestants alike. "It's a tear fest there," says Andrew Zimmern, "and sometimes when the edit comes, you can't have people crying all the time."
Zimmern explains that often, personal stories hit close to home: "As you're walking around, you learn that so-and-so is a single mom with five kids and trying to figure life out. I'm a single dad with one kid, and I can't figure it out." It is not just him, though, as everyone feels the emotional pull. "If you have half a conscience," says Zimmern, "you can't help but be affected by what these contestants are trying to achieve in their lives and professionally."
New episodes of "Silos Baking Competition" air on Sundays at 8 p.m. ET/7 p.m. CT on Magnolia Network and stream the same day on Max and discovery+.