The Beachy Steakhouse Capital Of The United States Is Nowhere Near Texas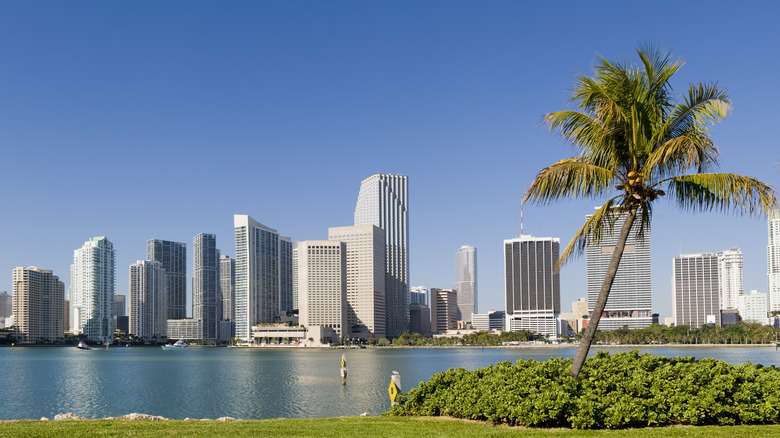 Deejpilot/Getty Images
What city comes to mind when you think of the best places in America to get a steak? For many, it might be somewhere in the beef-friendly state of Texas or perhaps the high-end eateries of New York City or Los Angeles. However, dedicated carnivores should look toward the warm and sunny beaches of South Florida instead. According to one new ranking, Miami tops the list of the country's best cities for meat lovers.
The list is the product of The Linz Shop, one of America's top independent meat sellers with over six decades in the business. It considered factors like the number of "meat destinations" per 100,000 residents, which include steakhouses, burger and barbecue joints, and butchers and other specialized meat sellers. High-end steakhouses that have earned a Michelin star received bonus points. The rankings also factored in the average Yelp rating of these destinations and the proportion of those places that score over 4.5 stars, as well as meat-related Google searches. When combined, this produces a Meat Score on a 100-point scale.
Miami came out on top with a Meat Score of 74, partly based on the sheer volume of places to grab a steak in the beachy paradise. Linz counted more than 80 steakhouses (two of which have Michelin stars), 50 barbecue spots, and over 250 burger joints. Miami is also the clear winner when it comes to meat-focused Google searching.
Steak score surprises across the country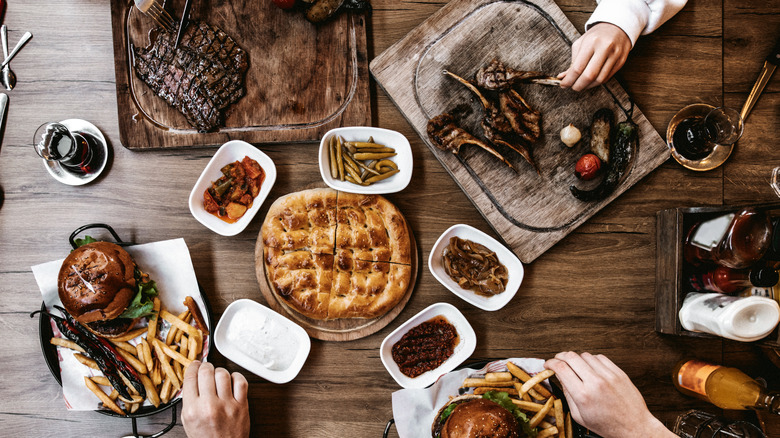 Da-kuk/Getty Images
Miami was 5 points ahead of the second-place finisher, Las Vegas, Nevada. Sin City earned its spot with its larger proportion of highly-rated meat destinations, nearly 1 in 5 of which are rated 4.5 stars or higher. Atlanta came in a more distant third with a Meat Score of 62, followed by Minneapolis and San Francisco (tied at 59.)
Meat lovers may be surprised to learn about which cities scored among the lowest of those ranked, including Oklahoma City (28.5), Omaha (27), and Fort Worth (25.5.) Despite producing nearly twice as many cattle as any other state, Austin is the Lone Star state's top-ranked city, in 18th place with a score of 42.
No matter where Texas ended up in these rankings, there's no debating that the state's unique barbecue still makes it a top destination for fans of all things meat. But don't forget to set aside some time to chow down in South Florida's biggest city, too — your taste buds will enjoy the trip as much as you do!