The Bear Cast And Disney Teaming Up For A Good Cause Is Melting Our Hearts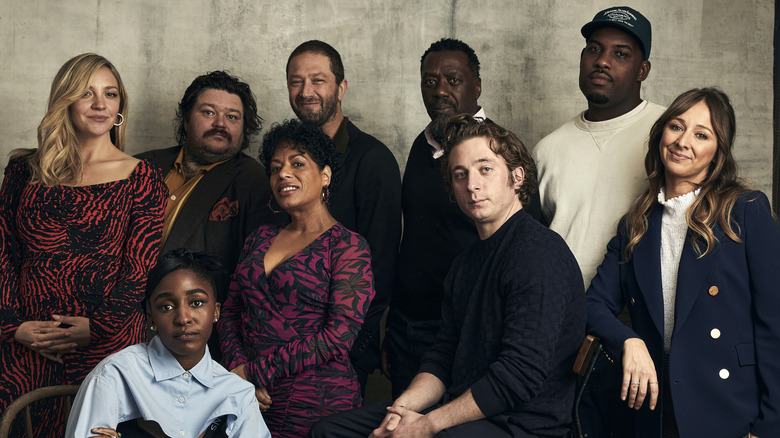 Jsquared Photography/Getty Images
FX's series "The Bear" has been quite a success story. While experts note that it's not always an accurate portrayal of restaurant reality, there is a lot about the show that strikes a chord among those in the industry, and something undeniably real about the show and its world. Carmy and crew have successfully won their way into our hearts, stomachs, and brains. What's better than watching "The Bear?" Well, maybe nothing's better if you're a fan.  
But a close second is watching some of your favorite actors team up for a good cause. It's heartwarming to see some of the dedication from the show spill over into real life, as some of the cast members have teamed up with Disney to address a concern that's facing the whole nation: food insecurity. Four members of the show's team are raising awareness for Feeding America by visiting food banks in Los Angeles, New York, and Chicago, supplying meals to needy families and children.
Two of the show's chefs are part of the effort: Lionel Boyce (who plays the role of Marcus) and Liza Colón-Zayas (sous chef Tina) are both on board, as are Chris Witaske (who plays Pete) and Corey Hendrix (the actor portraying Gary "Sweeps" Woods).
A renewed effort in the summer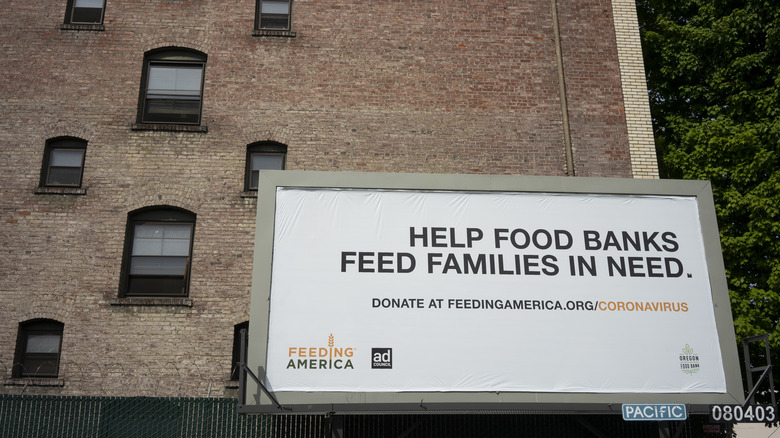 Hapabapa/Getty Images
The cast members of "The Bear" are a new part of this effort, but Disney has been teaming up with Feeding America for over a decade in trying to provide food for children across the country, donating almost 500,000 meals to food banks in three cities. Food insecurity is a serious issue that can cause dangerous health crises. The challenges can be especially serious in the summer, when kids are out of school and, therefore, not being reached by many of the programs that work in tandem with the educational system to provide resources to kids in need. 
For Liza Colón-Zayas, the problem is one she knows all too well. One of a family of five children raised in the Bronx, growing up was tough at times for Zayas. Her parents worked hard, but Zayas saw that sometimes all their efforts still didn't meet their needs, explaining to ABC News, "Sometimes we had to go to the community center to get our staples... And during the summers, if I wasn't in some kind of summer program, that's often where during the day I would get healthy snacks or juices... These things matter, it makes all the difference. So I'm so grateful for all of you who are supporting programs like that, we need them." All of the cast members who took part shared a story of their own and expressed their gratitude for being able to take part in the program.
All we can say to that is, "Yes, Chef!"