Gordon Ramsay Was Unsurprisingly Crowned Most Successful Celebrity Chef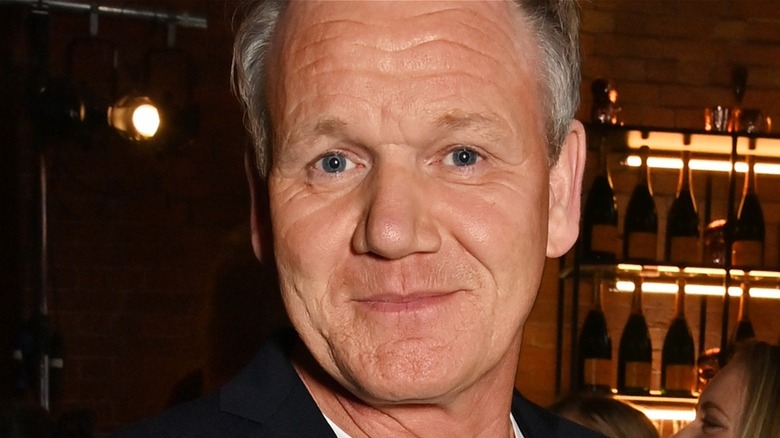 David M. Benett/Getty
To no one's surprise, Gordon Ramsay has been named for a second year in a row as the most successful celebrity chef in the world. Betting site Slingo has released a 2023 ranking list of celebrity chefs, and it's full of familiar names, including Ramsay's at the top. Despite 80 chefs being added to the list, Ramsay kept his crown after being recognized in a big way by the website last year.
The ratings were based on a few different metrics, including number of restaurants, total number of Michelin stars, countries in which the chef is active, and a range of data from Instagram, including follower count, earnings, and content engagement rate. In the past year, Ramsey has gained 600,000 Instagram followers and lost 7 restaurants, which still puts him at a much higher celebrity chef rating (8.47/10) than the next highest-ranked chef, Yannick Alléno (8.06/10). The impressive roster of chefs rounding out the list included Alain Ducasse, who has more Michelin stars than anyone (17).
Ramsay is known for his fiery, drill-sergeant personality and dry sense of humor, which is on full display in his popular show "Hell's Kitchen" where the Scottish chef often berates contestants and their cooking skills. While the "idiot sandwich" meme may not have come from a real episode, it parodied Ramsay's very real ability to make us laugh at the extreme intensity of professional cooking.
Ramsey's fame is unstoppable at this point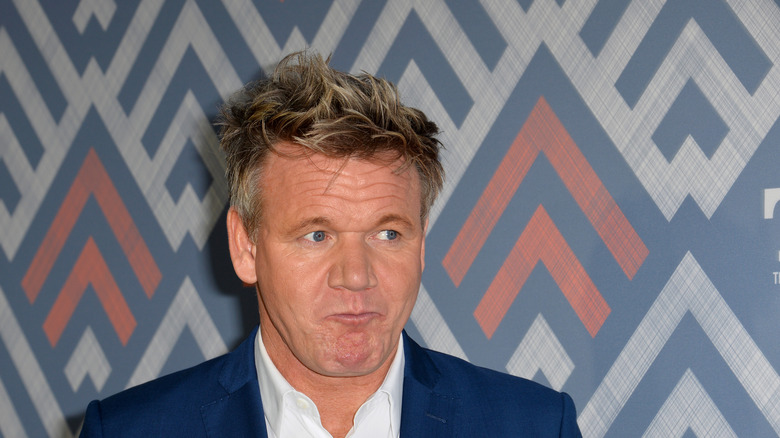 Featureflash Photo Agency/Shutterstock
How exactly did Gordon Ramsay become so famous as a celeb chef, you ask? Well, he didn't exactly build his multi-million dollar entertainment and dining empire overnight. He started as head chef in the kitchen of reputable London restaurant Aubergine, and eventually opened his own restaurant that received a three-star Michelin rating. From there, he began to open restaurants around the world, becoming a staple on televisions far and wide in the 2000s. Though Ramsay once told Jimmy Fallon that he worried the move into television would ruin his career, it only seems to have helped his business and brand expand even further.
Last year's Slingo rankings confirmed the magnitude of Ramsay's success, while this year's list reminded us again of the different areas certain celebrity chefs excel in most. After all, the idea of "success" here is still relative. For example, while Guy Fieri has the most restaurants (an eye-popping 218 to Ramsay's 56), Jamie Oliver is active in the most countries. Ramsay also won Slingo's award for being the most successful celebrity chef on TikTok in 2023, with over 37 million followers and around 29,000 in estimated sponsorship earnings. The next closest is Amaury Guichon, with 21.4 million followers and almost half the same estimated sponsored post earnings. In other words: it's not even close. 
Ramsay's huge social media numbers bode well for his success down the line — it's only natural to expect his name continuing to top lists for years to come.