Grocery Store Employees Are Going To Hate The Taylor Swift Freezer Aisle Dance Giveaway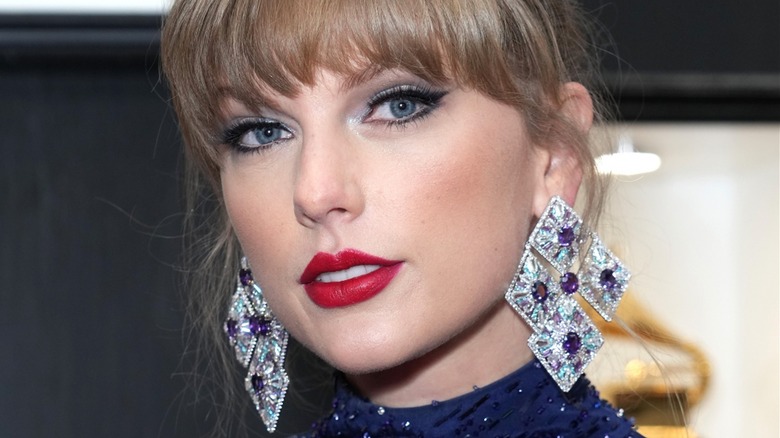 As if grocery store employees didn't already have to deal with enough from the general public, they will now be subjected to hoards of Taylor Swift fans dancing through their frozen food sections, thanks to a giveaway sponsored by Daily Harvest. The plant-based meal delivery service announced that it is expanding to the supermarket sector after striking a deal with Kroger. Daily Harvest's ready-to-eat meals – which include flatbreads, smoothies, and Harvest bowls – can now be found in the freezer aisle of select Kroger and Kroger Family of Companies stores.
In an obvious effort to garner public favor and ensure that its supermarket debut is a success, Daily Harvest is encouraging shoppers to step into their "Fruits and Veggies Era", with its F+V Era giveaway. It's offering 10 lucky shoppers the chance to win two VIP tickets to Taylor Swift's show at the SoFi stadium in Inglewood, California — the final performance of her Era's tour. Winners will also be awarded $1,000 to put toward travel expenses.
How to win VIP Taylor Swift tickets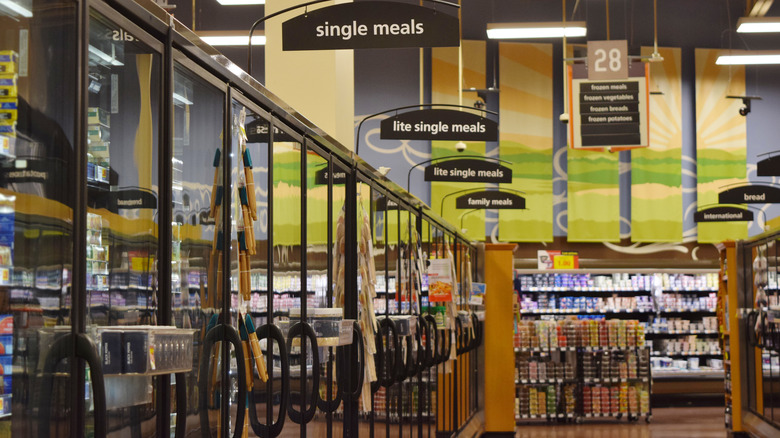 Jennifer G. Lang/Shutterstock
With fans paying an average of $1,300 for a ticket to Taylor Swift's Era tour, attendance is a luxury many can't afford. After thousands of fans were unable to obtain tickets following a Ticketmaster crash — which the site blamed on "historically unprecedented demand," according to People, some die-hard Swifties spent upwards of $20,000 on tickets from third-party vendors. With this level of Eras hysteria still in full swing, Daily Harvest's giveaway prize is certain to have fans flocking to the frozen food section.
Swifties looking to score a VIP suite for two can enter the giveaway by recording themselves dancing through their local frozen food aisle and posting the video to Instagram or TikTok. In order to be considered, video submissions are required to feature the official F+V Era sound bite. Tagging @DailyHarvest and using the #DHFruitVegEra is also a must. While it's not required, Daily Harvest's website suggests that "bonus points" will be awarded to those who seek out Daily Harvest products at Kroger Family of Companies stores, feature the products in the video, and tag the grocery store. The prize will go to the submission the judges are most enchanted by.
Contestants are required to be over the age of 16 and legal residents of the U.S. Daily Harvest will be accepting entries until 10 a.m. EST on August 2, with the winners announced at 5 p.m. EST the very same day.