The Coveted Frosted Mini Crodots You Can Only Get In Certain Costco Stores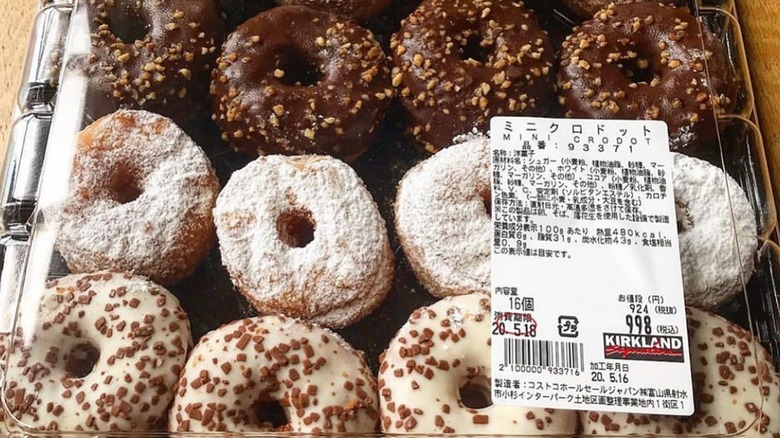 Costco Insider/Facebook
Costco's baked goods section is a world of delicious and budget-friendly items. While you may adore Costco classics like cheesecakes and muffins, you may be amazed to find out that Costco bakery has unveiled crodots, a mouthwatering take on cronuts that combines the timeless appeal of two beloved classics — croissants and donuts.
Created by renowned baker Dominique Ansel, the cronut has emerged as a prominent gastronomic sensation over the past decade. The cronut pastry is a doughnut crafted from croissant-like dough, filled with luscious flavored cream, and fried to perfection in grapeseed oil. This innovative treat debuted in 2013, drawing countless fans and inspiring other bakeries to follow suit.
Building upon this success, crodots, a delightful variation on cronuts, has taken the baking world by storm, captivating palates globally as the latest irresistible trend. Costco's exquisite Mini Crodot pack is an assortment of airy mini cronuts and delicately crafted crodots, which are cronuts adorned with charming dots of frosting and chocolate pieces. This highly-praised treat is currently available in selected Costco locations.
Where can you get Costco crodots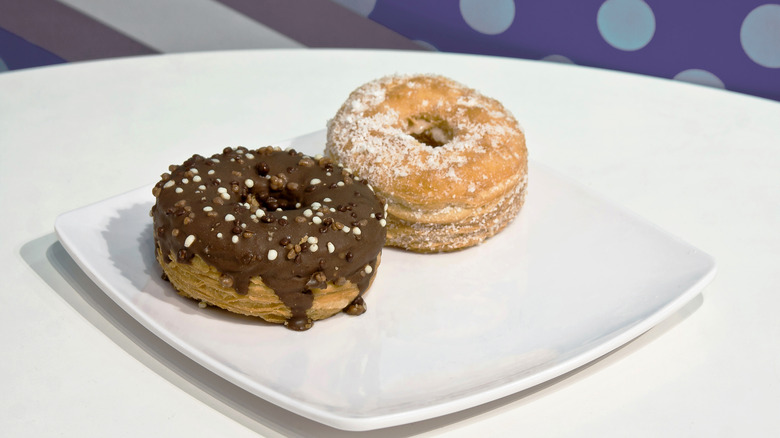 Valente Romero/Shutterstock
Regrettably, shoppers in the United States won't find these delectable crodots available at their local Costco; To get these crodots, you'll need to catch a flight to Japan. As in every international Costco branch, the Japanese Costco menu is customized to suit local tastes. Although U.S. Costco stores have expansive bakery sections, they pale compared to the exquisite offerings found at Costco Bakeries in Japan. Shoppers have also spotted crodots in Costco Korea and dazzling pink crodot assortments in Costco's U.K. locations.
While waiting for crodots to hit American store shelves, you can still satisfy your cravings, as local donut shops and bakeries across the U.S. have you covered. No need to book an overseas trip just yet! However, crodots aren't the only Costco items that have left Americans feeling left out. Shoppers in the U.S. are also wildly envious of some of the intriguing selections at Costco food courts in other countries, like the delightful bulgogi bake, a tantalizing menu item exclusively available at Korean Costco branches.